COMPLETE REVIEW OF MOVIE "GURGAON"
Directed By: Shanker Raman
Produced By: Jar Pictures
Star-Cast: Akshay Oberoi, Pankaj Tripathi, Ragini Khanna
Duration: 1 hours 47 minutes
Rating: 2.5/5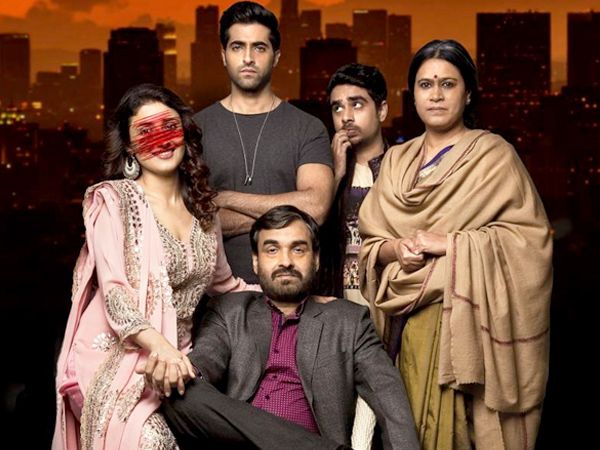 Lately we have many Bollywood films which are being talked about right from its shooting till its promotions. But there are a few which don't really promote themselves as much as others do. And one such intense content film is 'Gurgaon'. We're sure that very less people must have heard about this film's name even, but at the end, it's the content which is going to drag you to the movie theaters.
'Gurgaon' talks about Kerry Singh (Pankaj Tripathi), who lives a normal life with his wife and kids. His love for her daughter Preet (Ragini Khanna) is clearly seen, since he's named all his businesses after her name. Now this doesn't go all that well with his son Nikki (Akshay Oberoi). Nikki once loses a huge amount of money in a bet and to repay the amount, he plans to kidnap his sister. But things turns hell and what happens next is an interesting watch!
Story Of The Movie:
The story of this film is superb. The director has made it a point to show the unwanted girl child angle in a great manner, with sequences that will leave you with goosebumps. However, the pace of this thriller is too slow and so the screenplay looks a little weak. Even after having a great story, you won't have an edge-of-the-seat moment or scenes that make you question about what will happen next. The film starts and ends on the same pace, which makes it a little dull to watch.
Direction Of The Movie:
Shanker Raman's narration is just right to make it sound realistic and intriguing.The locations are nicely chosen and the actors' performance is also quite well done. But since the pace of the film is the same throughout, the narration becomes static. With not much scope for the cinematography in the film, the editing doesn't look that refined.
Star Performance:
Talking about the star cast, each one of them have done a commendable job. There's not one role that Pankaj Tripathi cannot pull off well. Akshay Oberoi is mind-blowing with his role and so is Ragini. Shalini Vatsa and Aamir Bashir have done a splendid job as well. We wonder why are these stars always less recognized in the industry.
Music Of The Movie:
The songs that play in the background creates the apt mood to the film.
Watch or Not:
Overall, 'Gurgaon' is a good content film. If only the pace of the film was faster, this film would have surely been a treat to watch. Again, this film will only be liked by the young audience.
Watch Trailer:
Also See: Mouni Roy At The Big Zee Awards 2017