Movie Review Of "Daddy"
Directed By: Ashim Ahluwalia
Produced By: Kundalini Entertainment
Cast: Arjun Rampal, Aishwarya Rajessh
Duration: 2 hours 15 minutes
Rating: 2.5/5*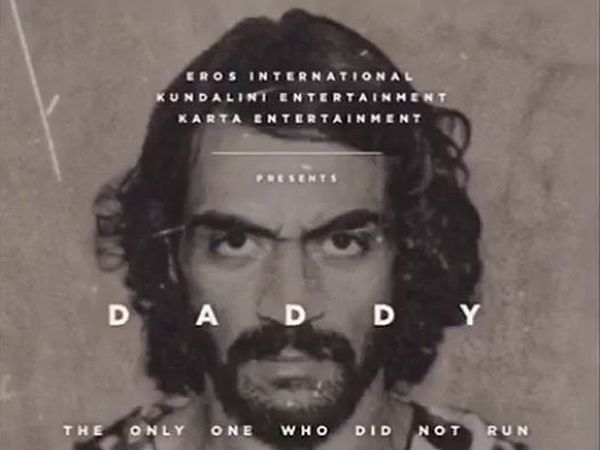 Director Ashim Ahluwalia has nicely portrayed to us how circumstances in an individual's life can change them into a criminal. And through 'Daddy', Ashim tells you a story of one such man who only dreamt of a happy home, but turned into being a big gangster.
Story Of The Movie:
The film depicts Arun Gawli's life (played by Arjun Rampal) in the span of three decades, consisting of various ups and downs. Gawli's life starts off by being a part of a local gang and shows a smooth transition into being a gangster. Over the course of time, he meets the ultimate bhai Maqsood (played by Farhan Akhtar, which is an inspiration of Dawood Ibrahim's character). Gawli tries to get out of crimes but crime somehow doesn't leave him. Later he falls in love with Zubaida (Portrayed by Aishwarya Rajessh) and gets happily married to her. Arun who turns into being daddy is a person who is otherwise an affectionate person which is quite unlikely to his gangster image.
Daddy is that person who has immense love for people around him, and given a chance, he surely would have rectified all the mistakes that he made in life. And because of this immense love, people elevated him to Daddy from being a gangster.
Director's & Star's Performance:
This movie has brilliantly captured how Mumbai would look in the 70s. Arjun Rampal is perfect for his role of Arun Gawli, Aishwarya is decent enough, while other characters, of Nishikant Kamat (the police officer we began with; the one who delayed his retirement to arrest Gawli), Anand Ingale (Babu) and Rajesh Shringarpur (Rama); two of Gawli's closest companions are also good at their parts. Farhan's character looks like a misfit with a personality that doesn't convince. Also, the song 'Zindagi Meri Dance Dance' was not needed as such, but was only added to create more spice in the movie.
Watch or Not:
'Daddy' sure does deserve a watch for it has well explored the interesting life of Arun Gawli.
Watch Trailer here: