Full Review of 'Tubelight'
Star Cast: Salman Khan, Sohail Khan, Zhu Zhu, Matin Rey Tangu, Mohammed Zeeshan Ayyub, Om Puri
Director: Kabir Khan
Producer: Salman Khan
Music Director: Pritam, Julius Packiam
Rating: 2.5/5*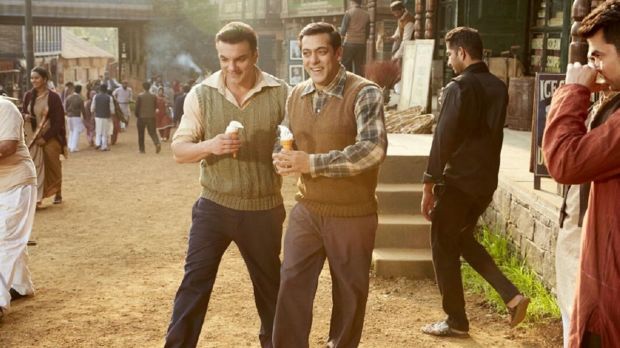 Bollywood star Salman Khan has joined hands with director Kabir Khan for the third time after Ek Tha Tiger and Bajrangi Bhaijaan for Tubelight that hit theatres today.
Laxman Singh Bisht (Salman) is nicknamed tube light by his neighbours because he is frail-minded. Despite being special, Laxman lives by simple and one life-lesson; keep your faith alive and you can do almost anything, even stop a war.
Story of the movie:
This story of two brothers Bharat Singh Bisht (Sohail Khan) and Lakshman Singh Bisht (Salman Khan). In childhood their parents passes away and both brothers grow together and very much like each other. Everything was going fine till suddenly a war breaks out – The Sino-Indian war of 1962. Bharat and other youngsters from the town join the Indian army and go to the front to fight. Laxman also tries to join the army but fails the physical test and hence he has to stay back at home. An Indian woman of Chinese origin Lee Ling (Zhu Zhu) comes from Calcutta to stay there with her little son Guwo (Matin Ray Tangu).
After some time when Bharat does not come back home, Laxman goes out in search of Bharat. When Lakshman goes out to find his brother, he meets many people. The turn in the story comes when Laxman realizes a lot of things after the interval and there is a belief in him that he will bring his brother back. Does Lakshman succeed in this work? To know this you will have to watch the movie..
Script Analysis
The story of the film is quite touchy and damm emotional, which is different from Salman Khan's Masala kind of film's. The plot seems to have lost in maze while looking for a purpose. Laxman's character is not properly scripted and leaves you with many questions. There are several unnecessary characters without whom the film would do equally well. The ending is predictable and the climax could be a little more interesting.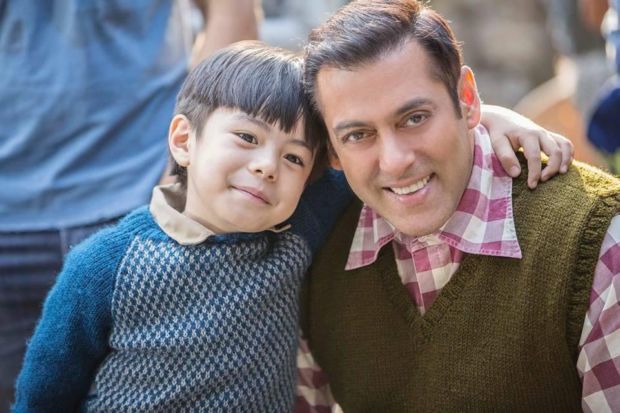 Direction:
Kabir uses the plot, war backdrop, the special ability of the protagonist and the notion of faith – much like the original, but uses an Indian context to get mass acceptance. The film's direction is great and cinematography, the locations are also good for the story. Camerawork and story flow is also nice.
Star Performance:
Salman Khan has done a very good acting in this movie and it can be called one of the best films of his career. The innocence of his face and water in his eyes can also make many people's eyes wet. His chemistry with real life brother Sohail is commandable.
Sohail Khan pulls off an average performance. The lack of expressions on his face is quite noticeable. Apart from Salman, there is the veteran actor Om Puri, who is no longer among us. His work is also very interesting.
Child actor Matin Ray Tangu is extremely cute and very talented and you wouldn't want to take your eyes off him but then he doesn't have much to do in the film. The same goes for the cute Chinese actress Zhu Zhu, who makes her Bollywood debut with this film.
Mohammad Zeeshan Ayub has done commendable work. The cameo of Shahrukh Khan also comes on right time, which is surprising.
Music Direction:
The music of the film is nice and one of the good thing of the songs is that during this, the story of the film keeps growing and we also know that in the film, why Salman Khan is called 'tubelight'. The background score of the movie is good.
Watch Or Not:
Surely, a little more was expected from the actor-director duo who has delivered great film like Bajrangi Bhaijaan in the past! But if you are a big fan of Salman Khan then you can definitely watch it.
Also Read : Salman Khan's "Tubelight" Actress Chinese Hottie Zhu Zhu In A Red Bikini