Detailed Review of 'Shab'
Star Cast: Raveena Tandon, Ashish Bisht, Arpita Pal, Sanjay Suri, Simon Frenay
Director: Onir
Music Director: Mithoon
Rating: 2.5/5*
After directing quite a few outstanding films in the past, be it "My Brother Nikhil", "I Am" etc. Onir is back with his latest film which is mixture of love, lust, passion and emotions.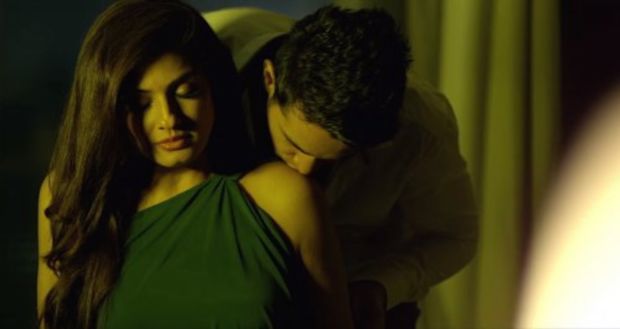 Story of the movie:
Shab revolves around the lives of four characters – their personal struggles and love lives. Mohan (Ashish Bisht) is a small-towner who travels from Dhanaulti to Delhi with the hope of becoming a successful model but gets rejected in the audition. However, one of the judges Sonal Modi (Raveena Tandon) gets attracted towards him. Sonal is a rich smart wife of Vivek Modi (Sanjay Suri) who has no interest in her life. She renames him Afzar and decides to make her boy-toy.
Meanwhile, Mohan meets Raina (Arpita Chatterjee) waitress in a cafe and Neel (Areesz Gandii) who appear to be caring, helpful and hard-working people and offer him all the basic help he needs. While Neel is recovering from a broken relationship, Raina appears to be mostly concerned about her younger sister's well-being even as she nurtures some deep darker secrets.
Script Analysis
A story of unusual and entangled relationships written by Merle Kröger and Onir gets even more complex as the film proceeds. It leaves the viewer with a lot of unanswered questions. While we all know modelling as a profession associated with glamour and limelight, the film exposes the viewer to its the darker side.
Direction:
Known for making complex and violent stories on same-$ex relationships, Shab also has such characters, but this time they all are emotionally disconnected. Like his previous films Onir couldn't create the same magic with "Shab". The screenplay of the film is poor and makes the film hardly watchable. Onir has a brilliant take on homosexuality and he beautifully weaves it into his films each time, but it all goes waste in this one.
Star Cast Performance:
Raveena Tandon has given one of her most ravishing, sensual, brilliant performances in Shab. She manages to bring out every single element of a rich and lonely smart wife who does not shy away from paying up for the love she desires. Tandon steals the show in the film!
Ashish Bisht as Mohan/Afzar perfectly fits into his character and emotes his dilemma, his desperation and his helplessness.
Arpita Chatterjee is very natural and spontaneous as Raina. The actress needs to let go of her typical Bengali accent although she delivers a lot of dialogues in Bengali.
Simon Frenay puts up a quite decent performance as Benoit.
Areesz Ganddi is also impressive as Neel.
Sanjay Suri is seen in a negative role as Raveena's husband Vivek Modi.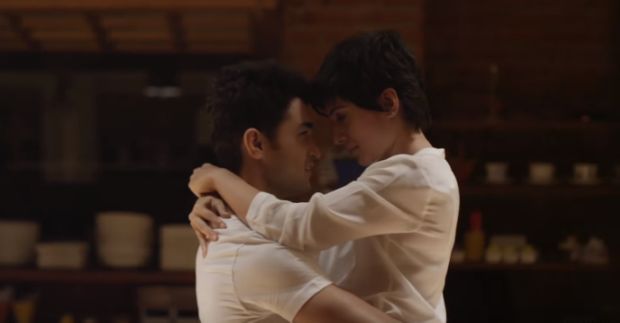 Music Direction:
The background score by Mithoon and the songs O saathi crooned by Arijit Singh and Awaari sung by the composer himself is very good.
What's Good:
Shab is a dark, taunting film about human emotions, relationships, love and betrayal that thrive in a rather opportunistic and materialistic world of Delhi's elite society.
What's Bad:
A torture and disappointing affair, especially if you hold an expectation of a typical Onir film.
Watch Or Not:
"Shab" is a gorgeous-looking film with a starcast that's looks good on the eyes. Raveena Tandon has never looked better. If you are enthusiastic about stories dealing with the complexities of genuine relationships in the urban life and can sit through boring films then you might like this.