Priyanka Chopra was recently interviewed by a leading international magazine and the actress spoke about her career, trolling and Hollywood debut Baywatch!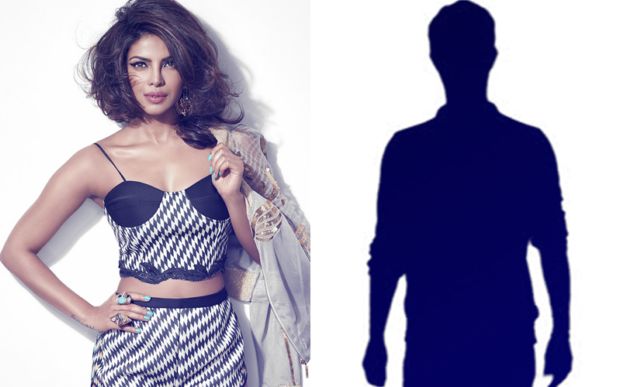 Priyanka Chopra is going sky-high as far her career in Hollywood is concerned. After being appreciated for her 'wicked' performance in Baywatch, the leggy beauty is gearing up for her second one, A Kid Like Jake and is also in talks for her third project, Isn't it Romantic.
In an interview to a leading international magazine, Priyanka spoke about being a complete badass, Baywatch and wanting to play the female Bond among other things.
Also Read : Priyanka Chopra Nails The Red Carpet Donning A Black Sequined Michael Kors Outfit At CFDA Fashion Awards 2017
During the course of the conversation, the journalist raised an interesting question to actress, if Dwayne Johnson aka Rock is marriage material and she said, "I definitely think he would make great marriage material because I've seen him with his family and I've seen him with his kids and I know how much of a family man he is. The one thing you need in a husband is honesty and trust and The Rock totally oozes that."
Also read : Priyanka Chopra Brunch Date With Nicole Kidman, Kendall Jenner, Kate Mara & Keri Russell
Of late, Priyanka also has been subjected to a lot of trolling on the social media. Whether it is clicking a picture against the Berlin Wall or showing off her legs while meeting Prime Minister Narendra Modi, Priyanka has been at the receiving end of a number of blabbering comments. However, that doesn't bother her. "I feel like we live in a world right now where everything gets elaborated so much and most of us are afraid to have an opinion. Everyone has an opinion on the internet. Since when did trolling become international news first of all? It's TROLLING FOR A REASON. I don't care, I get so much love and affection from people on my social – I focus on that. And second of all, that's how you should treat life. I was raised by my parents to have an opinion, I was raised to be fearless, I was raised to not be a girl who was meant to always be quiet and reserved. I was told to be the best that I can be and I wish that for every girl-child on the planet," she elaborated.
Meanwhile, we told you that Priyanka Chopra is ready to reunite with Sanjay Leela Bhansali for Gustakhiyan.
Also Read : Priyanka Chopra Beating The Summer Heat Like A Boss In A Pool Donning A Bikini!