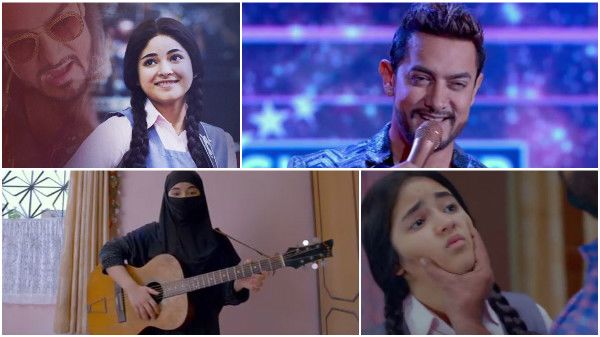 Bollywood superstar Aamir Khan, whose production house is coming up with a movie "Secret Superstar", says the film has a lot of "secret" superstars.
"Secret Superstar" is a story of a girl who dreams to become a renowned singer, but is held by the pressure of her family, therefore, secretly reaches her audience on social media. The role of the aspiring singer Insu has been played by Zaira Wasim, who earlier was seen alongside Aamir in "Dangal".
The film has been directed by debut director Advait Chandan.
"I would like to say Kiran and I feel we are so fortunate that such talented people have come to us with material that we have loved and it's great for us to be able to make films, introduce films, give opportunity to creative & novel talent like Advait," Aamir said in a statement.
"'Secret Superstar' as the title in the film refers to Zaira and of course, Zaira is a huge star but it's no longer a secret. She was a secret superstar until 'Dangal' had released. But I must tell you that 'Secret Superstar' has got lots of secret superstars in it.
"Slowly one by one we will be revealing each one of the superstars as we go along this journey and Advait is certainly one of them. When you see the film you'll realise what a mesmerizing story he has written and how well he had made the film," he added.
Produced by Aamir Khan Productions, Zee Studios, and Akash Chawla, "Secret Superstar" is scheduled to release this Diwali.