The teaser of 'Haseena Parkar' starring Shraddha Kapoor is out now. The film is a true story based on the life journey of the sister of India's Most Wanted Man – Dawood Ibrahim.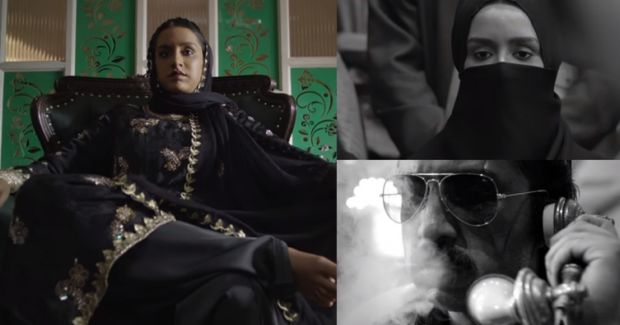 The teaser, featuring Shraddha Kapoor and her actor brother Siddhanth (Dawood Ibrahim in the film), offers a sight into the life of Haseena Parkar, who had lived a normal family life before her husband was suddenly gunned down by men from Arun Gawli's gang, prompting her to step up and be a part of the notorious 'D-Company' and eventually become the 'Godmother' of Nagpada.
Also, Shraddha is impressively sinister as Haseena and the fact that she has got some badass dialogues like, "Aapa yaad reh gaya na… naam yaad rakhne ki zaroorat nahi", has raised utmost curiosity to watch this movie.
The role of Dawood will be portrayed by Shraddha's brother Siddhanth Kapoor, who marks his debut entry into Bollywood with this film.
Also Read : Shakti Kapoor's Son "Siddhanth Kapoor" Introduced By Sister Shraddha Kapoor As The Deadly Don In Upcoming Movie "Haseena"
Directed by Apoorva Lakhia, the film is scheduled to release on August 18.
Watch the teaser here.
Also Read : Shraddha Kapoor Exotic Vacation Pics With Her Family In Seychelles