The movie 'Ribbon' official trailer has unveiled yesterday. It's all about young love and the hustle-bustle between two people in a relationship. Trailer depicts the love and the problems a couple face while being in a live-in relationship. Also, about a messy couple who wants to make everything sorted and clear in a big city.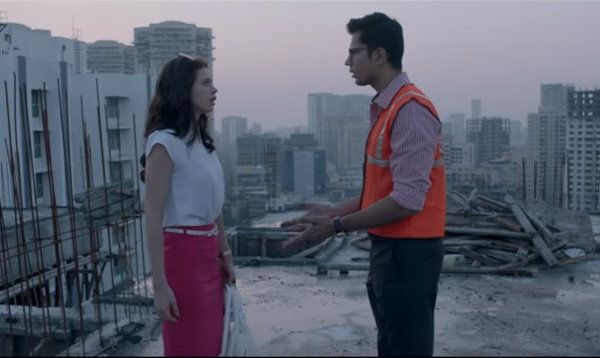 Kalki Koechlin and Sumeet Vyas are the leads in the film and it's directed by Rakhee Sandilya. She gets pregnant and now the real story starts when the couple have to get a third human in their life, a sweet new born baby. There are arguments, quarrels, love-making and emotions attached in the official trailer.
https://www.youtube.com/watch?time_continue=1&v=YX39l-_UqLk
It is scheduled to release on 3rd November 2017. And what we feel that this movie will get good response as it's about young relationship and young love which deals with a lot of hassles & problems. People would surely relate to the film.
Do watch the trailer above. It surely has hilarious and piteous quotient in it. You will all enjoy it!