Sunny Deol's son Karan Deol is all set to make his Bollywood debut soon with Pal Pal Dil Ke Paas. The film is being directed by Sunny himself and will be produced by Zee Studios and Dharmendra.
An ecstatic father Sunny Deol posted on Facebook to share the news and wrote "Started #palpaldilkepaas .. Karan's first day at shoot.. can't get enough.. my boy has grown big #karandeol #love #actor #life #myson #launched#blessing #love #karandeol #ppdkp #palpaldilkepass"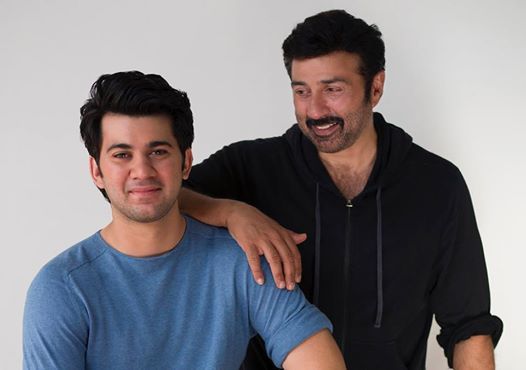 Talking about his son's debut and joining hands with Zee Studios, Sunny said, "Life has come a vicious circle for me. My father launched me and now I am launching my son. Karan is extremely passionate about his acting career and I am sure he will do everyone proud. I am glad he is debuting with a Zee Studios project as I have full conviction that Zee will not leave any stone unturned to ensure that the film is marketed and released well."
Directed by Sunny himself, Pal Pal Dil Ke Paas is a love story that will be shot exclusively in the exotic site scenes of Manali. The title of the film is inspired from the super popular song, a favourite of Dharmendra.
Sunny has been working hard to give his son a perfect launch, which can be gauged from the fact that the 59-year-old actor-now a filmmaker too, who is in Manali from quite sometime doing a research of sorts for Pal Pal Dil Ke Paas. The actor has been sharing pictures from the sets and giving us a hint of Karan's debut film.
Sit back, as we bring you all the behind-the-scene photos from the sets of Pal Pal Dil Ke Paas: