Bollywood actor Sanjay Dutt, who recently wrapped up the shooting of his comeback film 'Bhoomi' is all set to star in another film which is based on the life history of Maharaja Jam Sahib Digvijaysinhji Ranjitsinhji and is titled as The Good Maharaja'.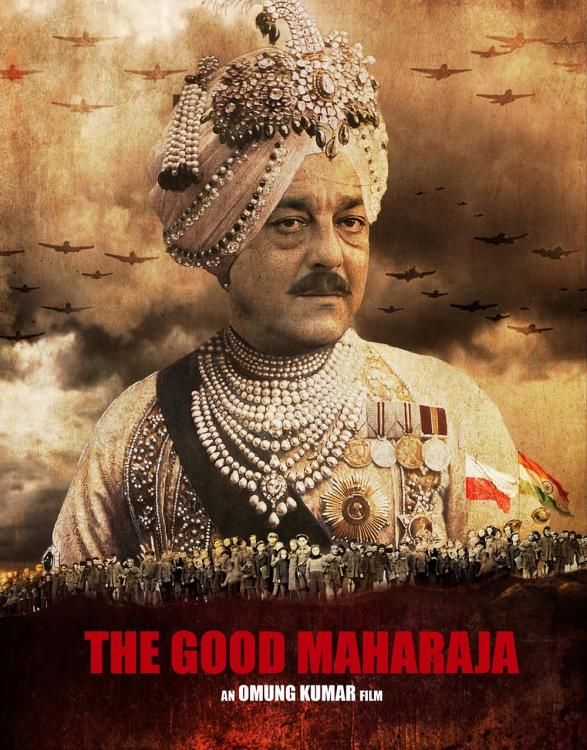 The film is directed by Omung Kumar and he shared the first look of Sanjay Dutt from the film and the actor looks like a royal & elegant King wearing a turban loaded with ornaments.
The film is a historical biopic, where Sanjay Dutt is portraying the role of Maharaja Sahib Digvijaysinhji Ranjitsinhji, the ruler of Nawanagar, a princely state in British India. The story follows his real life effort of providing shelter to hundreds of abandoned Polish children during the World War 2.
Talking about the project, director Omung told Bollywoodlife, "We have photographs of the Maharaja for reference. We will take certain creative liberties but are trying to keep things as authentic as possible. Sanjay looks regal and it was his idea to do this role and I wanted to direct it because it's a superb story."
The film's producer Sandeep Singh said, "Sanjay Dutt's image has the superb aura of royalty. We have done look tests and we are very excited with the outcome. Baba is very excited about this film and this will be a big budget film that will span across continents."
Sanjay now has three upcoming film with director Omung – Bhoomi, Malang and The Good Maharaja.
Also See: 8 Bollywood Diva's & Their Royal Engagement Rings!