2. Aishwarya Rai On Grazia
Aishwarya stands as an abode of sheer elegance, class and a perfect replication of modern-day woman in the cover shoot of Grazia, September 2017 edition.
It's amazing how easily and comfortably Aishwarya Rai featured on the cover in embroidered Sanchita PJ set. Lazy, dreamy,glowy and absolutely gorgeous was the diva with ruffled up hair and clear, natural makeup.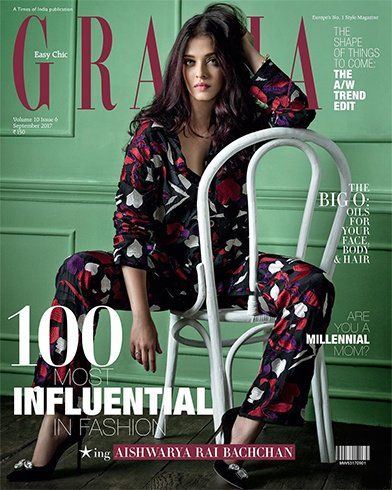 Classy and uptown was the diva in a Michael Kors full sleeved, high necked dress. Lying classily on a chair, flaunting her sassy legs and making herself comfortable in Jimmy Choo heels, she looked splendid.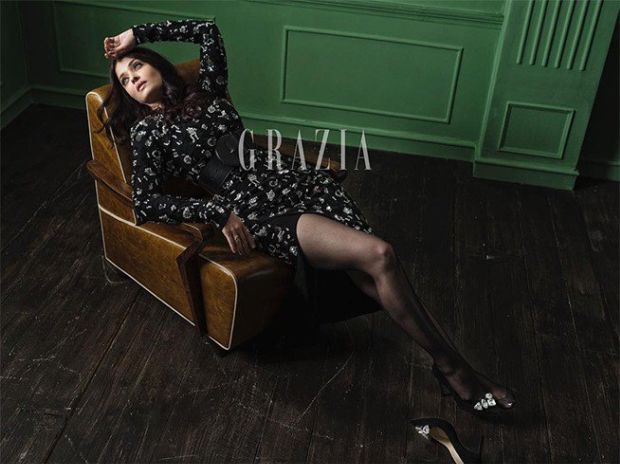 In an anti-fit, satin embroidered separates by Sacai, Aishwarya posed trendy & iconic. Louboutin shoes were her sole companions for the ensemble.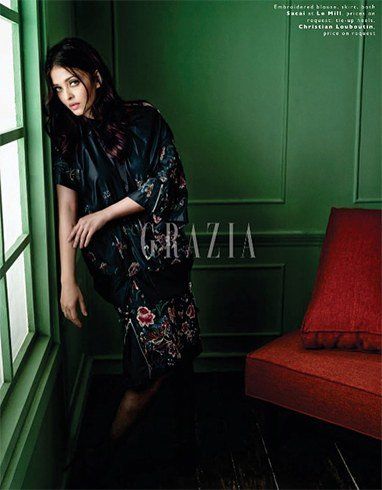 Wearing a shimmering Missoni crop top along with Ferragamo jacket, leggings and Jimmy Choo heels in black, Aishwarya Rai set a perfect example for a modern day woman. Abhay Singh captured the perfect balance of elegance and style on his camera lens. Daniel Bauer, the beauty expert gave her gentle blush along with purely natural toned makeup. Florian Hurel, the hairstylist did a splendid job in keeping her hair fuzz free.