Cannes Film Festival 2017 is over now and our Bollywood fashion icons- Sonam Kapoor, Deepika Padukone and Aishwarya Rai Bachchan put their all efforts as they had to shine at the French Riviera. But who among them shined the brightest?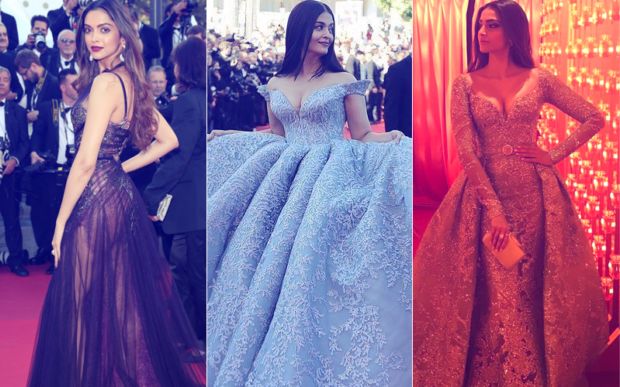 One of the most prestigious film festivals of the year- Cannes concluded yesterday. From Bollywood- Aishwarya Rai Bachchan, Sonam Kapoor and Deepika Padukone graced the red carpet. The three divas walked on different dates and made sure that their esteem presence is felt.
Although in my opinion, none of them were outrageous this year and they have done a much finner job in their previous appearances at Cannes. But if it's about who kept the style-o-meter highest this year, then my pick would be Aishwarya Rai Bachchan & the most disappointing one being Sonam Kapoor.
Sonam is a true style icon when it comes to stepping up the fashion game. She experiments & she carries the 'out of the box' look with dignity. In a recent interview, she stated that she can carry off a trash bag as well! Hell yes, she can, I don't doubt that. But at Cannes 2017, the only drawback which left me disappointed was her choice of very average looking clothes. Someone who just wants to watch a smart girl walk the red carpet, will not find any flaw in her outfits but ask me and I feel that they surely didn't meet the Sonam Kapoor's standards.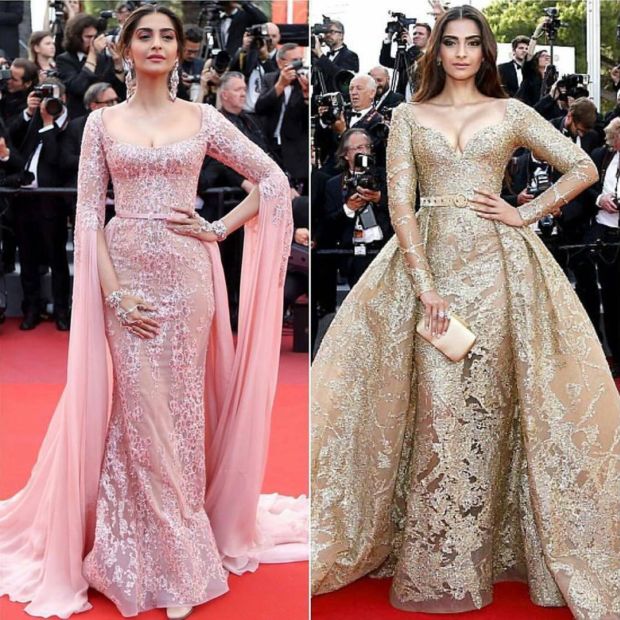 Sonam Kapoor's red carpet looks at Cannes 2017
For me Sonam Kapoor and fashion always stay together, she puts in a thought behind her wardrobe, she doesn't take any appearance casually and makes sure that those special effort is seen. But this year at Cannes 2017, the choice of evening gowns on both nights for the red carpet was so similar! Shimmery and glittery gowns with plunging necklines, even the colours belonged to the same family- gold and rose gold. Absolutely no depth in the selection.