The trailer of Siddharth Kumar Tewary's historical TV Show 'Porus' is out. The show, which is based in 350 BC, goes back to the time when India was the richest nation in the world, and was called the Golden sparrow.
The trailer glorifies the story of 'Porus', who defended India from Alexander, the biggest conqueror in the world. Alexander had set his eyes upon India and it was Porus who managed to stop him from entering India and prowling its wealth.
Watch the first motion poster of the TV show here:
https://www.youtube.com/watch?v=R29IP84Bmho
The show will focus on the Battle of Hydaspes, which is a part of modern day Punjab. At a budget of Rs 500 crores, it is considered as Indian TV's most expensive production.
It features Laksh Lalwani as Porus, Rohit Purohit as Alexander The Great, Rati Pandey as Anusuya and Suhani Dhanki as Princess Laachi, Porus' love interest. The show is the pet project of producer Tewary, who is known for his great work in the mythological genre.
The producer-director says it was a challenge to recreate the Golden Age of Indian history, when India was known as the Sone Ki Chidiya and the Macedonian Era. Actress Bani J was first supposed to play Queen Olympias but now it will be portrayed by Ira Dubey.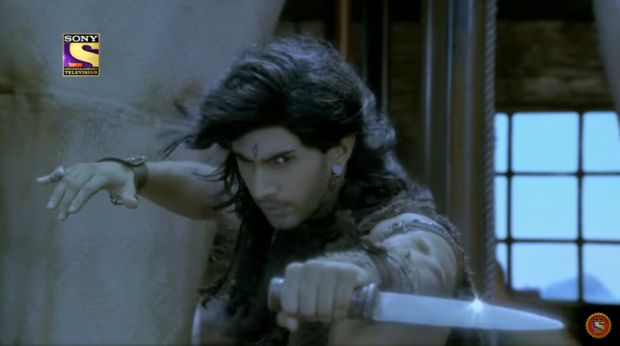 A large portion has been shot in Thailand to show the water transport route. Recreating that part was the hectic & toughest. The actor spent a long time in the country to learn diving for the under-water sequences.
Siddharth Kumar Tewary has earlier done shows like "Mahabharat", "Suryaputra Karn", "Agle Janam Mohe Bitiya Hi Ki Jo". After the successful stint with such popular shows like "Amber Dhara" and "Suryaputra Karn", this new show is certainly one that the audiences are looking forward to. It is Tewary's most ambitious project after Karmphaldata Shani which is already a hit show.
Watch the trailer here:
https://www.youtube.com/watch?v=MSs0SisgSz4
Also See: Compiled List Of New Upcoming Hindi TV Serials & Indian Reality Shows In July, August & September 2017!