Bollywood star Priyanka Chopra's production house Purple Pebble Pictures is planning to enter into digital entertainment, says the banner's co-owner and the actress' mother Madhu Chopra, pointing out that it's a result of how the GST is affecting the entertainment business.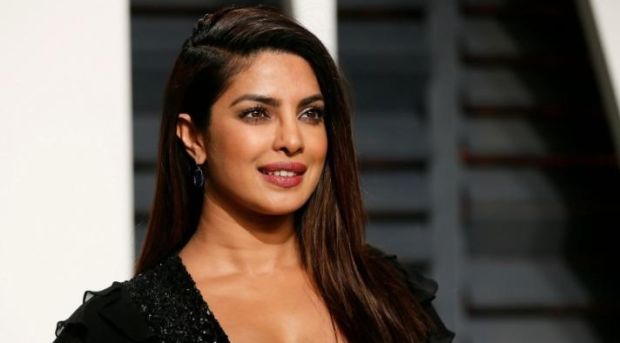 The production house is releasing a Marathi film "Kay Re Rascala" and three more projects are in the que.
Asked if the newly implemented Goods and Services Tax will affect their work, Madhu told IANS here: "Yes, it is affecting the whole entertainment business. If the ticket price will go up, the footfall of cinema-lovers will automatically go down. As a production house, though we have films lined up that are going on the floors and will release in the coming few months, I would say digital is the great future.
"So yes, we will also enter into digital entertainment like web series."
Reminded about the movie, Madhu said: "The talk is at an initial stage and it's too early to announce anything, but yes we have an interest to get into web series zone. High taxation on entertainment is quite an unfair factor for our audience, filmmakers and theatre owners.
"The regional film business is getting affected because there are local tax and GST, so double taxes right? Until we are getting more clarity on things, we might just slow down a little. Because at the end of the day, filmmaking is a leading business," she added.
Also Read : Priyanka Chopra Enjoying With Quantico Bestie "Yasmine Al Massri" And Other Close Friends On A Deck In Malibu
The banner has produced a National Award winning film "Ventilator", Bhojpuri film "Bam Bam Bol Raha Hai Kashi", Punjabi film "Sarvann" and they also have Sikkimese film "Pahuna".
Considering the fact that the production house aims to provide a platform for new talent and regional cinema, instead of going by popular Bollywood culture, Chopra admits it is a risky affair — but a risk is "worth taking" — she further added.
"Well, our Marathi film is releasing. We finished shooting of our second Bhojpuri film, and that is planned for release in October, and our Sikkimese film will be released around Durga Puja. That apart, our Bengali film will be coming in August."
The Marathi film is slated to release on July 14.
Also Read : Check Out Pic: Our Desi Girl Priyanka Chopra Calls America As Her "Second Home"!