Veteran cricketer Harbhajan Singh is entering into a new field and all set to debut as a singer. He will nip his vocal chords for a single composed by Mithoon. The song will celebrate the contribution of real life heroes who have striven towards the welfare of the nation.
"It's actually a thought that Harbhajan shared with me. We have been close friends since a while now and he has always expressed his esteem interest in music. He wanted to do something to celebrate our national heritage and culture," Mithoon said in a statement.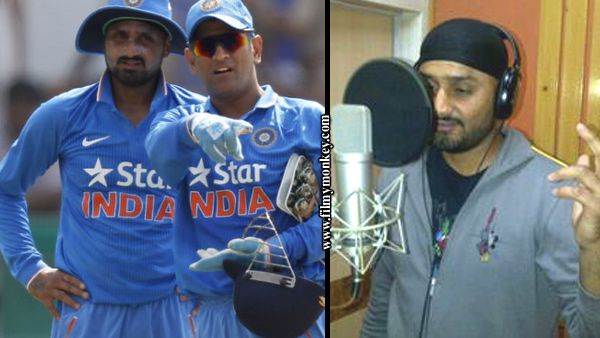 Harbhajan Singh in the recording studio
He added, "We were always contemplating on working together and were in talks of collaborating on a single song since over a year now. This concept popped up on his birthday and while there were many ideas exchanged, this particular idea appealed to us the most."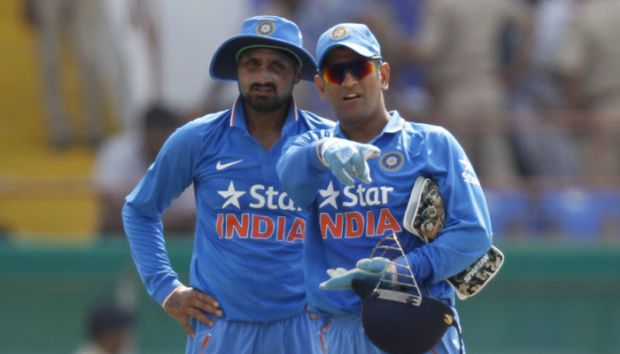 Harbhajan Singh With Mahendra Singh Dhoni
"I always believe music should address a higher purpose and collaborations of ideas should bring meaning to the concept."
The video will be shot across different states of India and will feature the real lives of common men who can be counted as the running force of the country.
The single will be sung in Hindi and English combined, and will be a great premiere in December this year.
All the best Bhajji for your career in singing!
Also Read :Sachin Tendulkar, Deepika Padukone And Various Other Celebs At Ambani's Mumbai Indian Party