Assamese actress and singer Bidisha Bezbaruah, who acted in Ranbir Kapoor-starrer 'Jagga Jasoos' has committed suicide. The 27-year-old singer-actor from Assam was found hanging from a ceiling fan with a dupatta tied tightly around her neck dead inside her Gurgaon flat. An FIR has been registered against her husband Nisheeth under Section 306 (abetment to suicide) of the IPC at Sushant Lok police station.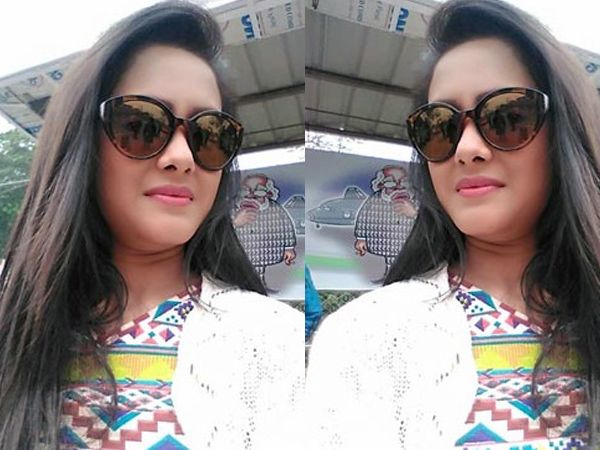 Bidisha Bezbaruah who was a native of Assam was famous TV personality. She had also hosted a number of stage shows.
Sources unveiled that "Bezbaruah was found hanging from a ceiling fan of her recently acquired rented apartment. Her father suspected something foul as she was not picking the phone on Monday evening. He approached the police and gave details of her local address.When the police reached her flat, the main gate and the door were locked from inside. The police team broke open the door and found her hanging."
The victim's father claimed in his complaint that she had a love marriage but often had quarrels with her husband. He said, "She was not happy in her marriage and things turned worse in the last few months. It was around 9pm on Monday when I received a call from the police that my daughter was found hanging in her flat. On the same day, she had called me around 5pm and said she wanted a divorce. I asked her to stay calm, but she refused to listen and disconnected the phone call, saying `let me take my own decision'. I immediately called up her husband in Mumbai, asking him to be with her, but he flatly refused. After a few hours, we got this unfortunate news."
No suicide note was recovered from her possession. Her husband, Nisheeth Jha, has been arrested on charges of abatement of suicide.
Bidisha earned many praises in Assam, with her brilliant acting in the drama ' Xanto Xisto Hristo Pusto Mohadusto.'
Also Read : Jagga Jasoos" Had A Good Opening Response On The First Day At The Box-Office, Bagged In Rs. 8.57 Crore!