One of England's most popular character actors and 'Harry Potter' star Robert Hardy passed away at the age of 91.
According to The Independent, the family of the late actor confirmed the sad news by issuing a statement.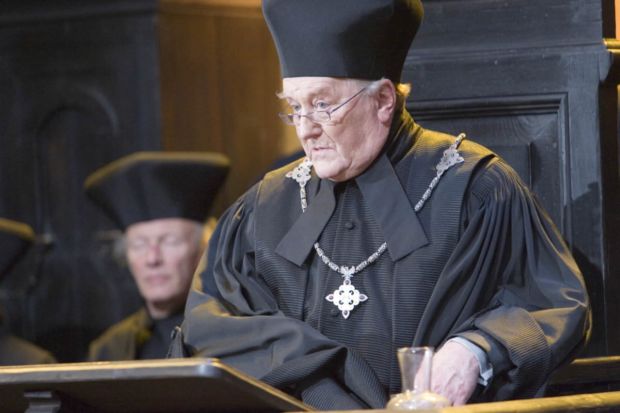 Robert Hardy played Cornelius Fudge, the Minister for Magic, in the famous Harry Potter films
The statement read, "It is with great sadness that the family of Robert Hardy CBE today announced his death, following a tremendous life: a gignatic career in theatre, television and film spanning more than 70 years."
The acclaimed character actor went on to play political figures Winston Churchill and Franklin D. Roosevelt multiple times, winning a prestigious BAFTA for his performance as the British leader in 'Winston Churchill: The Wilderness Years' in 1981.
Hardy also played the character of Cornelius Fudge, the Minister for Magic, in the Harry Potter films, first appearing in Harry Potter and the Chamber of Secrets.
The children of the actor, Emma, Justine and Paul said in a joint statement, "Dad is also remembered as a meticulous linguist, a polished artist, a lover of music and a champion of literature, as well a highly respected historian, and a leading specialist on the longbow."
Hardy was awarded a CBE for his great services to acting.
RIP! Robert Hardy!
Also See: Priyanka Chopra To Be Honoured At Toronto Film Festival Gala!