Pop Sensation Beyonce Knowles has introduced her adorable twins by sharing their first photograph over social media.
Knowles, 35, shared the beautiful photograph of her twins on Instagram on Thursday night and confirmed their names as Sir Carter and Rumi, reports dailymail.co.uk.
Check out the picture here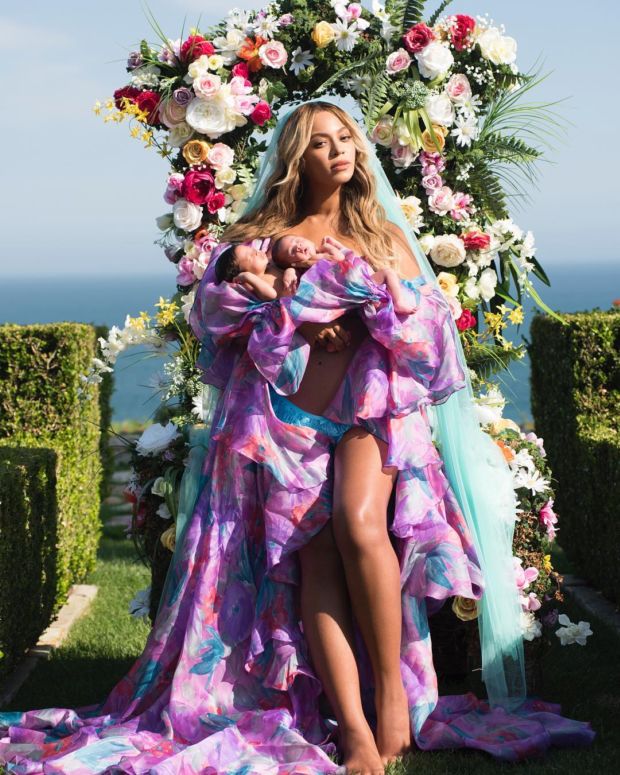 Alongside the image, which was exclusively taken in the garden of her Malibu house, Knowles wrote: "Sir Carter and Rumi one month today."
In the image, Knowles can be seen wearing a hot pink floral dress and long blue veil while Sir Carter and Rumi are resting comfortably in their lovely mother's arms.
The twins were born on June 13 at their private maternity ward in their home only.
Meanwhile, Knowles and her husband Jay Z are also smart parents to daughter Blue Ivy Carter, who was born in 2012.
Also See: Beyonce Knowles Spending $ 1 Million To Transform Her Home Into Maternity Ward And Is Planning To DELIVER Her TWINS At HOME ONLY!