Sushant Singh Rajput is sporting killer abs in his upcoming film Raabta. Fans are going crazy over his fab physique. So, the actor has shared his diet and workout regimen which he religiously followed !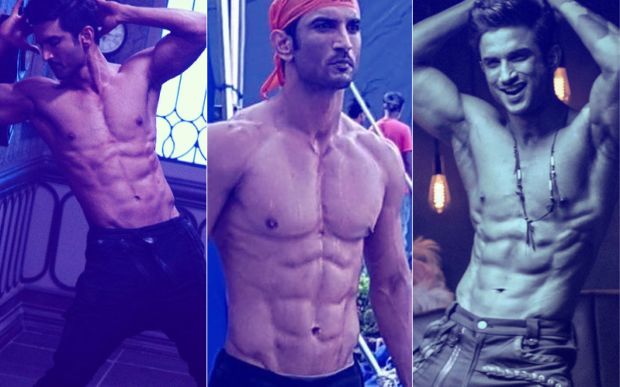 Sushant Singh Rajput has always had a great athletic physique, but with Raabta he turn handsome and is sporting perfect 6-pack abs in almost every song of the film.
Past a few days, his fans were going all out on social media asking him to reveal his diet chart for attaining that sort of a physique and abs. Finally their wait is over.
Sushant took to Instagram to share a shirtless picture of his, and also gave out the details about the diet he followed during Raabta. Check it out: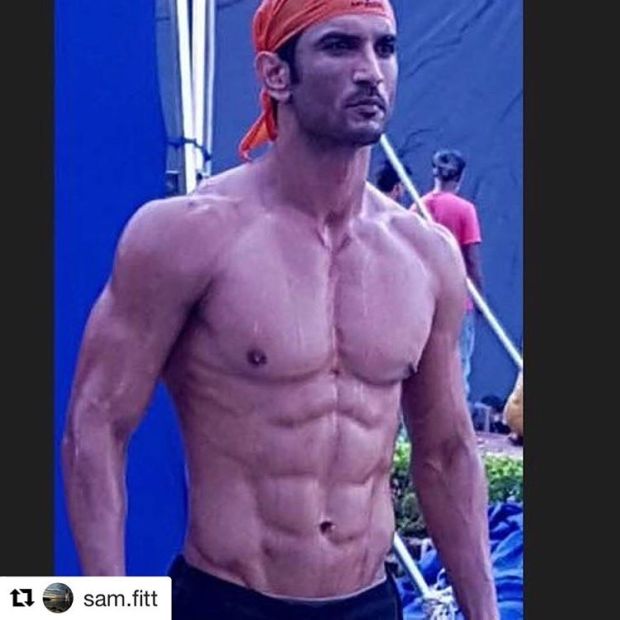 Sushant captioned the pic as: "For everyone who asked for the plan here it is :)) (sic)."
Sushant's Raabta training details were slightly different from others because Sushant loves his food and he insists on having one cheat meal every day.
Meal 1: 4 egg whites and 2 whole eggs Omelette and 1 medium size bowl of oats with almonds and black raisins.
High Intensity Calisthenics Workout post that for 1 Hour 30 Mins.
Meal 2: (Binge meal) (Can eat anything but deep fried)
Meal 3: 1 bowl of quinoa with Stir fry veggies and Chicken gravy
Weapons Training post that for 45 Mins.
Meal 4: Lettuce and Feta salad with 1 portion of Grilled Turkey
Meal 5: 1 portion of Grilled Atlantic Salmon with a bowl of Avocado salad
Well, it does seem like something that is easily achievable.
Sushant has been getting compliments for the fab physique in Raabta. Also, his chemistry with Kriti Sanon has been the talk of the town, especially because the two have been rumoured to be dating.
And coming back to his diet, well, if you want abs like Sushant's, now you know the secret behind it!
Also Read: Confirmed! Saif Daughter Sara Ali Khan to Debut Movie "Kedarnath" Opposite Sushant Singh Rajput!