Saif's daughter Sara Ali Khan is the hottest star kid, who is ready to make a Bollywood debut opposite Sushant Singh Rajput. She is rumored to be dating Anil Kapoor's son Harshvardhan Kapoor, and they almost made it obvious last night. Sara and Harshvardhan arrived together at Kareena Kapoor Khan's house for gala dinner party.
Though the star kids have maintained a pin drop silence on their relationship status. Their public appearances are making it obvious.
Sara and Harshvardhan look cute together! Have a look at these photos here.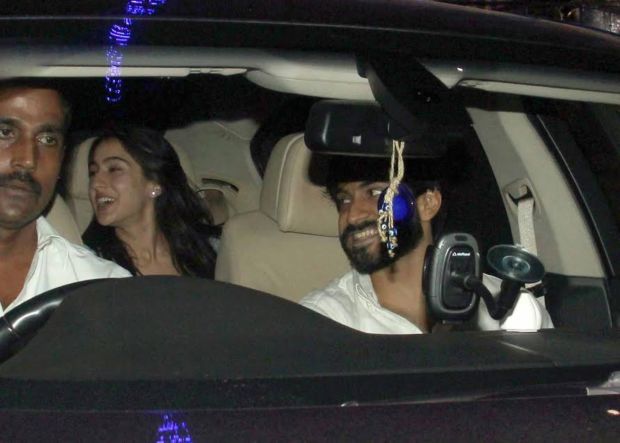 Sara Ali Khan and Harshvardhan Kapoor- The rumoured lovey dovey!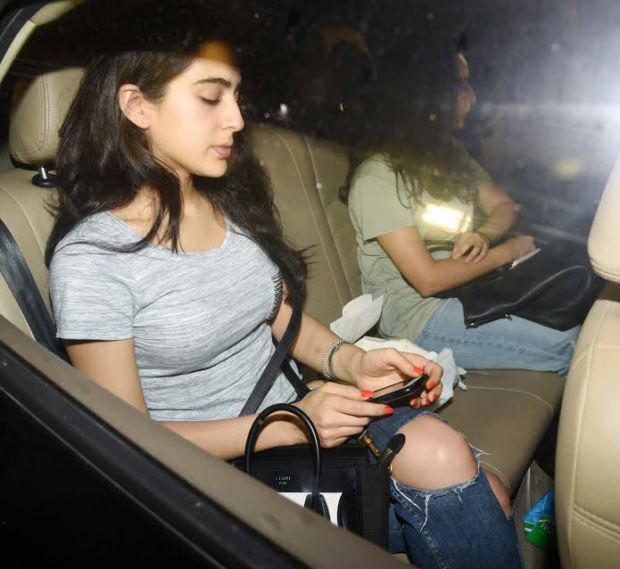 Sara chose a casual attire!