Bollywood beauty Deepika Padukone went on to share a flashback Friday post on her Instagram. The post is a childhood memory of an article on Padukone sisters and how they bonded over while growing up together, But more than our eyes being stuck on how cute Deepika and her sister Anisha looks, we can't take our eyes off the wall in the background. The wall is fulled with big posters of Leonardo Dicaprio and this surely looks like an epiphany more than just a nostalgic memory. This also says that both the sisters had a huge crush on the Hollywood actor, Well, who wouldn't have a crush on Titanic Chocolate boy now!?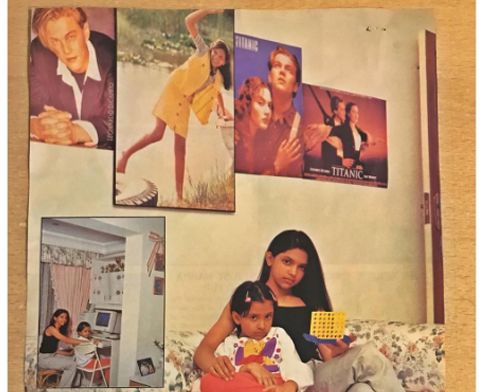 She entitled the picture saying, "#flashbackfriday #MAJORflashbackfriday 🙈🙈🙈."
She's seen striking a pose with her younger sister sitting in the favourite corner of her house during her childhood. The article mentioned how Ujjala, their mom had decided to keep the girls in the same room so that they bond well. And it looks like just that! The two share sister bond really well by even sharing their childhood crush for this actor.
On the professional front, Deepika is busy shooting for 'Padmavati' where she'll be seen along with Ranveer Singh and Shahid Kapoor.