Shilpa Shetty was a fairy in white when she spotted at the birthday party of Filmfare's editor Jitesh Pillaai.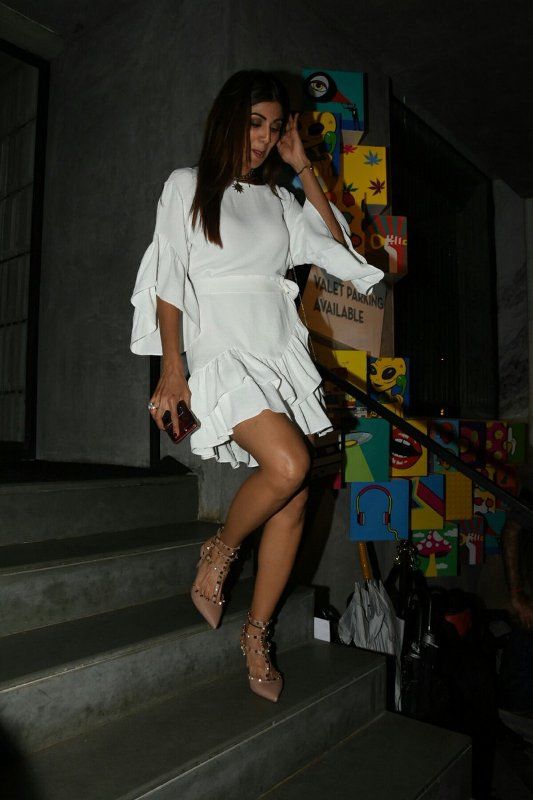 However while exiting the venue the actress' dress left her in deep embarrassment as she almost suffered a wardrobe malfunction.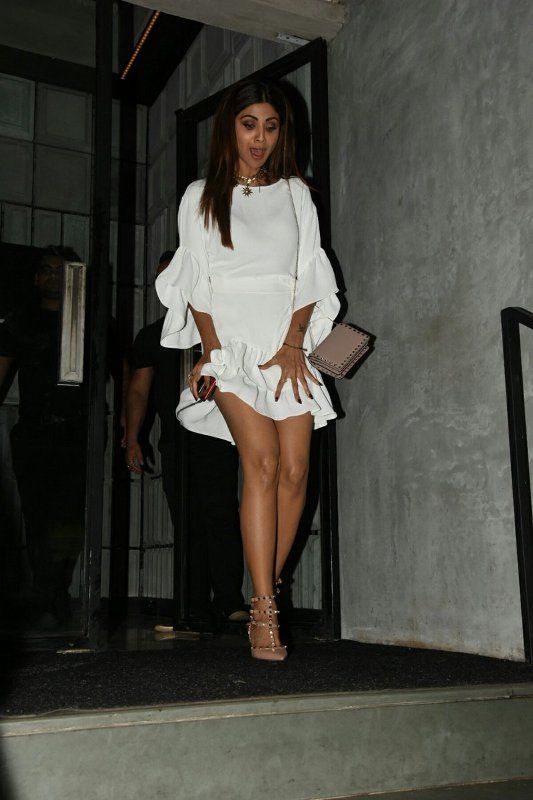 Shilpa's little white dress got up exposing her thighs a little more than what she bargained for!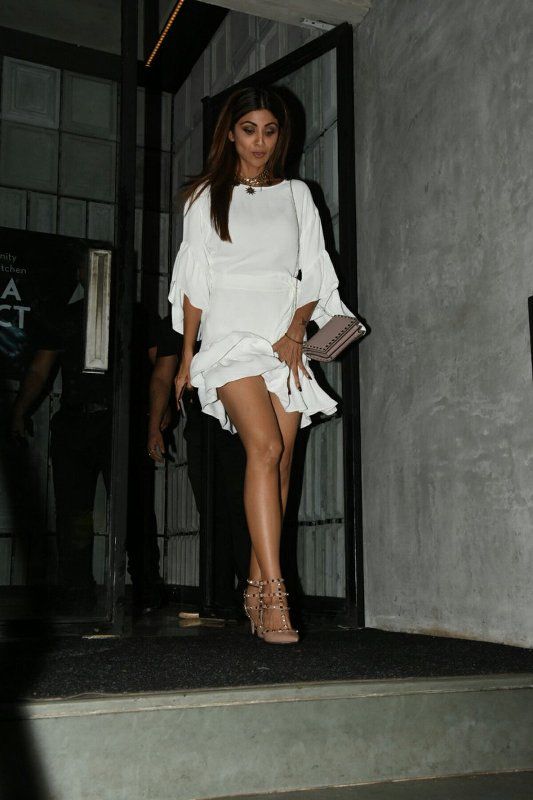 Her astonishing expressions too were quite evident that she got a bit uncomfortable.