National-award-winning actress Kangana Ranaut got severely injured while shooting for a tough sword fight sequence with co-star Nihar Pandya for her ambitious project 'Manikarnika' also starring 'Pavitra Rishta' Ankita Lokhande. Kangana Ranaut nearly escaped from a tragic accident when she was badly hit by a sword between her eyebrows on Wednesday evening and was rushed to a nearby hospital immediately.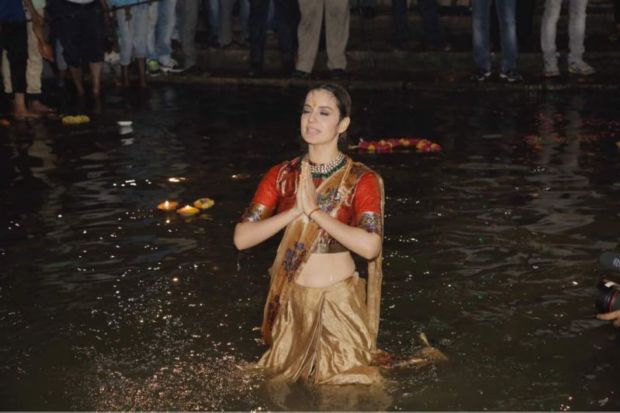 Kangana Ranaut
A leading daily report says that the actor was shooting for an action scene in Hyderabad, when she was accidently struck on her forehead. She was immediately taken to a hospital, where she is expected to remain for a week.
A source from the set informed Mid-day about the fatal incident and said, "Kangana was immediately rushed to Apollo hospital nearby, where she was admitted into the ICCU. She got 15 stitches on her forehead and will be under observation in the hospital for a few days. The examining doctor said that it was a close shave for her because the cut was damm close to her bone."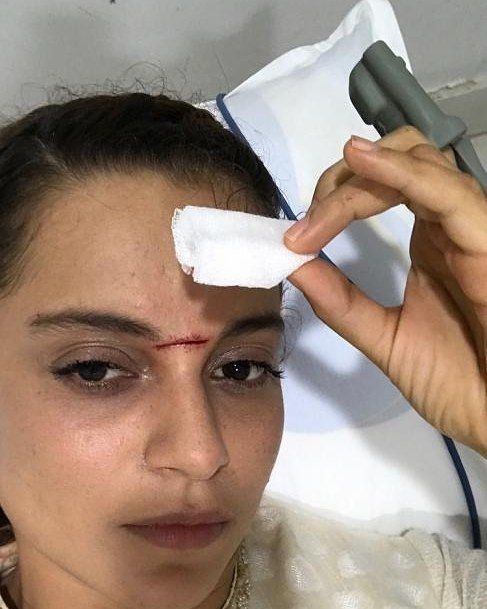 "Kangana had to duck when Nihar (Pandya) attacked her, but the timing went wrong and Nihar's sword hit straight on her forehead instead. It made a deep cut between her eyebrows. The drive to the hospital took a good 30 minutes, but she put up a brave front despite the pain and bleeding. Nihar was apologetic and felt terrible, but Kangana pacified him," he said.
According to the examining doctor, Kangana will be left with a big scar.
Upcoming Film 'Manikarnika – The Queen Of Jhansi' is reported to release in April 2018.
Also See: Ankita Lokhande Will Make Her Bollywood Debut In Kangana Ranaut "Manikarnika: The Queen Of Jhansi"