Mariah Carey and her adorable twins spent the Fourth of July swimming with some "gentle" sharks.
The 47-year-old singer took to her Instagram page on Independence Day to share photos and videos of her and 6-year-old twins Moroccan and Monroe enjoying swimming in the ocean with nurse sharks.
She entitled the pictures as, "Shark day with #dembabies … don't worry, they're gentle #NurseSharks."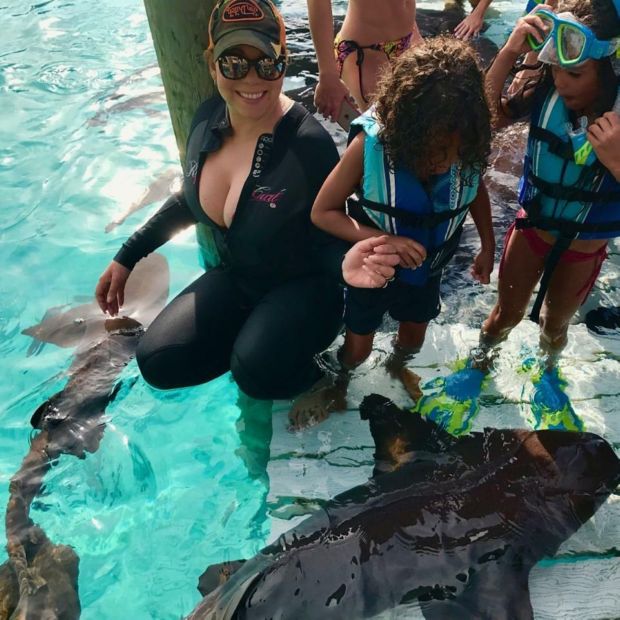 In one of the pics, the 'Without You' hit-maker can be seen donning a wetsuit unzipped to flaunt her figure and petting one of the sharks.
She then posted a video of her and Monroe snorkelling in the shallow water with the sharks.