Bollywood actress Taapsee Pannu celebrated her birthday with her family. Unlike other Bollywood stars who throw big Bollywood birthday bash for friends, she decided to take a day off and spend her special day with her family. She also gave a glimpse of her day with her family on Instagram story. As she is a pure Sardarni at heart her mother performed few rituals for her and like every kid she waited for the prasad.
Check out these photos from her birthday celebration: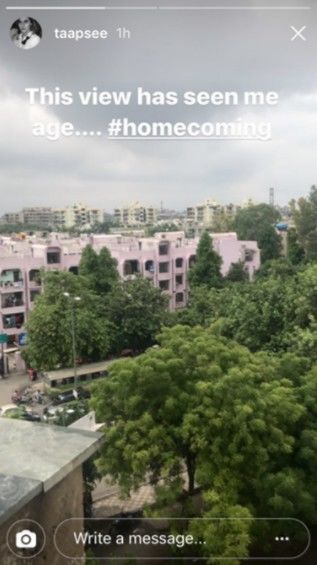 On her 30th birthday she felt nostalgic & homely!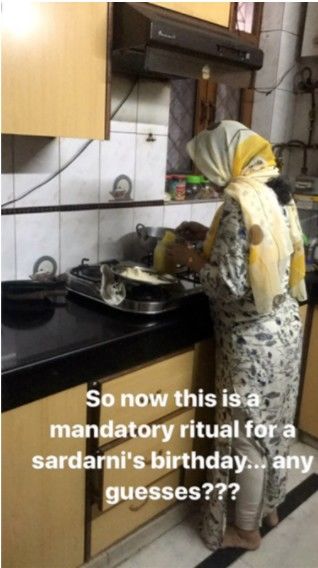 Tapsee's mom performing Rituals for her birthday.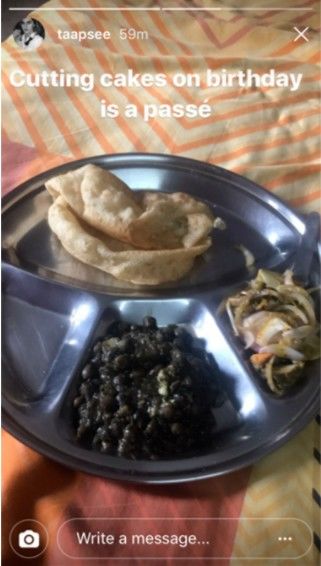 Ghar ka Khana – birthday special meal!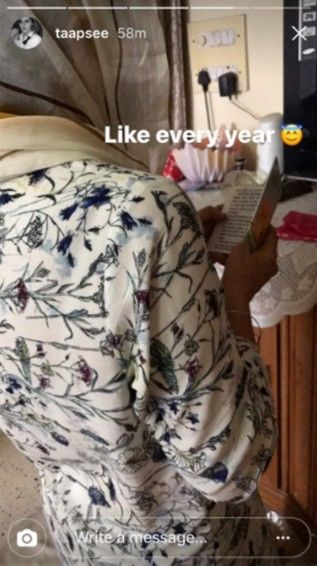 Doing Prayers!