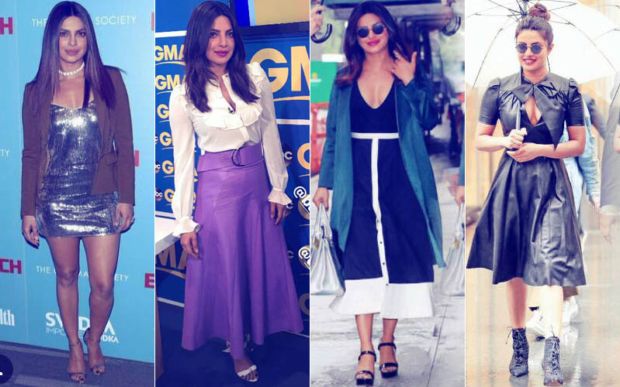 Versatile actress Priyanka Chopra is not leaving any stone unturned to promote her Hollywood film Baywatch, even if that means going for four promotional events in one day!
Well, yes! Priyanka had a busy day yesterday as she was spotted at 4 different events in 4 different looks. Her schedule might be choked but her fashion statemente doesn't suffer at all. All her looks were iconic, trendy and hot!
For her first look!
Priyanka wore an emerald and white low-cut dress with a contrasting long jacket. She added the sexy quotient to her look by keeping a few buttons open near the bottom of the skirt and layered on a silky shiny duster coat. She completed the look with black pointed heels and an oversized handbag with elegant goggles.