Aadar Jain and Anya Singh, the new talents signed on by Yash Raj Films, were introduced by Ranbir Kapoor and Anushka Sharma in a grand bash a few days ago. And now, here are a few unseen pictures of the duo that will make you excited for their debut film…
Aadar Jain and Anya Singh are gearing up to tap their foot in Bollywood. The two were launched by Ranbir Kapoor & Anushka Sharma at an event last week.
In the first picture, Anya Singh is seen standing in front of an auto holding a sparkler. Just like the sparkler the actress is filled with positivity and chutzpah. The auto seen in the pic represents her days as an aspiring actor trying to get a big break in Hindi cinema. In another pic, she is seen in a bikini and boy, she looks smoking hot!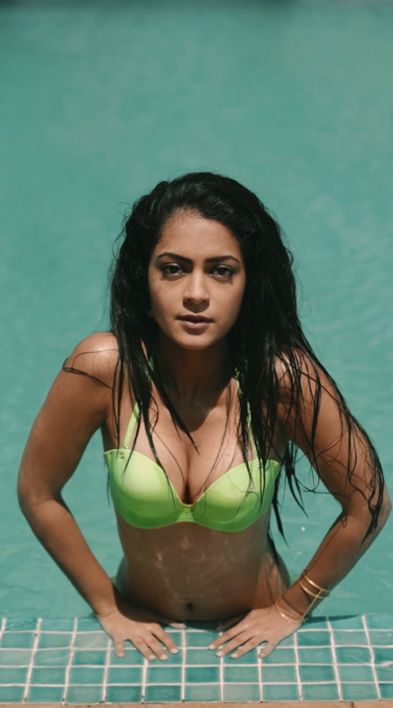 Anya Singh In A Green Bikini