While Disha Patani drapped in red & Sarah Jane Dias teases us in a b!kini. Which one is your favourite?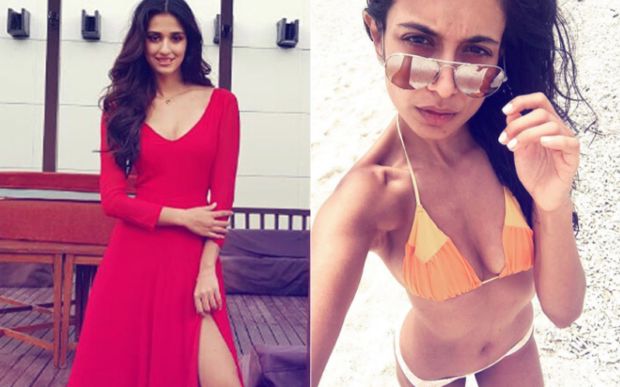 Disha Patani sure knows how to keep fans looked to her social media accounts. Time and again, she treats fans with uber hot photographs and dancing videos.
The actress is back with another jaw-dropping pic. This time she is sporting a red hot dress with a th!gh-high sl!t, which adequately f|aunts her toned pins.
Check it out: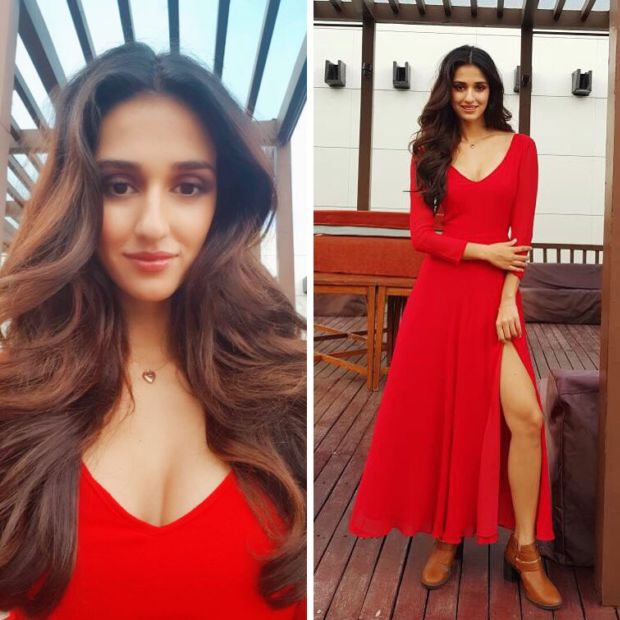 On the work front, Disha recently bagged Baaghi 2. Boyfriend Tiger Shroff took to Twitter to congratulate his ladylove and wrote, "Congratulations d! kill it like you always do!#Baaghi2@DishPatani @khan_ahmedasas @NGEMovies#SajidNadiadwala.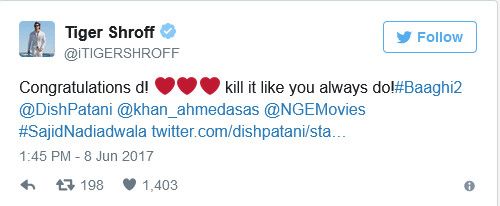 Disha replied to Tiger's tweet and wrote, "Thankssss tiggy ?? all the best for #Munna Michael. You dance like a dream (sic)."

Furthermore, Sarah Jane Dias is beating the summer heat in an orange and white bikini. The actress posted picture of herself on Instagram and captioned it, "hi ya'll… happy Sunday!!!
#happysunday #sunday #sundaze #happy#beachbum #beach #kohnangyuan #sand#sea #sigh #happiness #sun #tan#gettingmytanon #bikini #orange #rayban#sandinmytoes (sic)."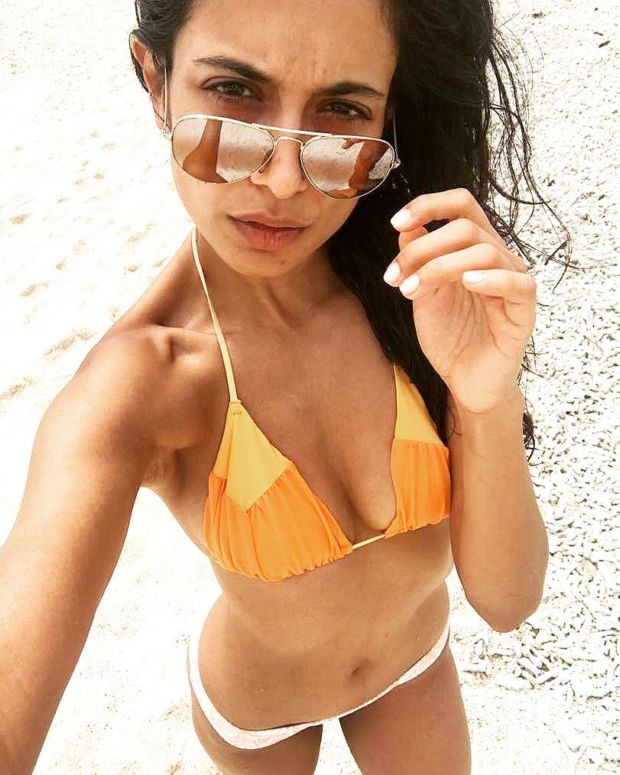 Hottness Personified!
Also Read :Disha Patani Raises Oomph Factor As She Poses In Her Floral Swimsuit Against A Scenic Backdrop!