On Monday, Akshay Kumar and his son Aarav were seen at Mumbai airport. The father and son were look quite stylish. Another thing which caught everyone's eye was the girl who was seen with Aarav.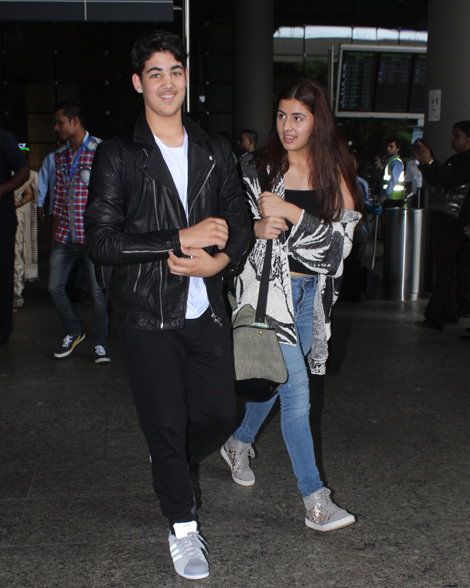 Whether, the girl was Aarav's friend or a relative, there is no idea about it.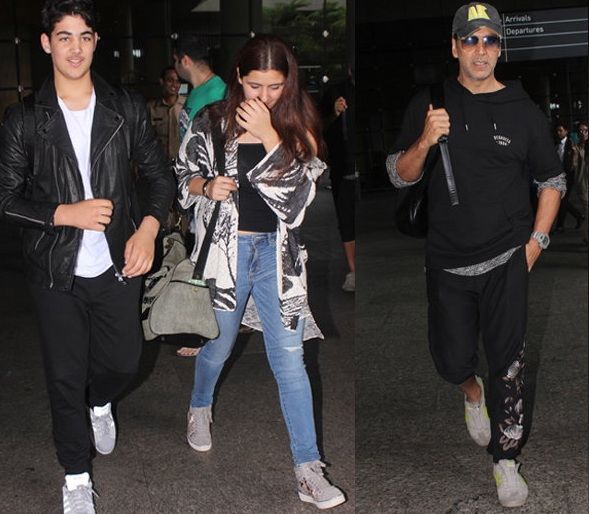 The girl was seen hiding her face looking at the media cameras. However, Aarav caught with smile.
Akshay was seen in black outfit, on the other hand Aarav was seen in white T-shirt with leather jacket and lower.
Aarav is just 13 years old. He is always available in media. Few days ago, he was seen in pictures of Khushi Kapoor, Sridevi's younger daughter. The duo was seen having an amazing time with their friends.