Like her style? We sure do!
Movie promotions are a big part of an actor's life.
Visiting television shows, launching trailers and songs, visiting radio stations, giving interviews and going on tours have become routine.
And with public appearances come extra attention to fashion and style. In fact, off screen fashion seems to have become as important as that on screen.
Disha Patani, who is going all out to promote Baaghi 2, co-starring Tiger Shroff, shows off her fashionable side very well.
We follow her around as she promotes Baaghi 2, and focus on her wow wardrobe.
Disha makes sure to wear her smile, as she steps out.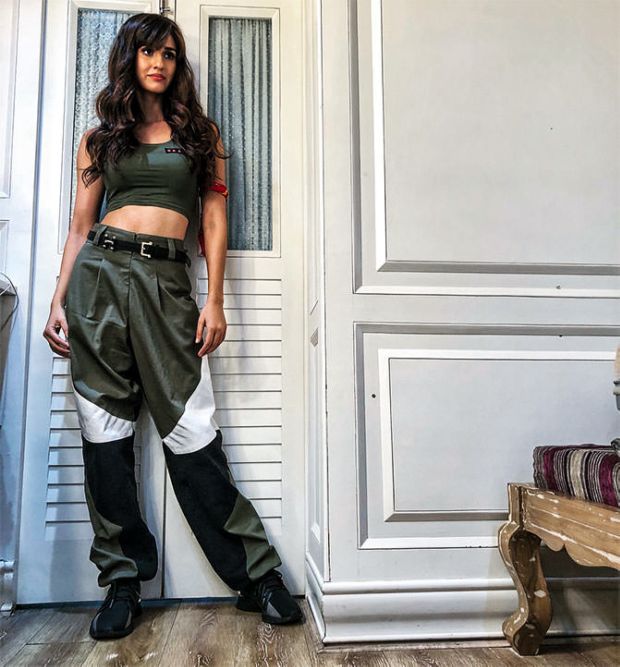 The baggy pants, green crop top and black shoes make for the perfect outfit for the movie and its rebellious theme.