National Award winning actor Arjun Rampal is back with yet another power-packed film 'Daddy'.
On the occasion of Independence Day, the makers of 'Daddy', treated everyone by releasing a new song from the movie. The song, titled Aala Re Aala Ganesha, shows Ganesh Chaturthi celebrations taking place on the busy streets of Mumbai.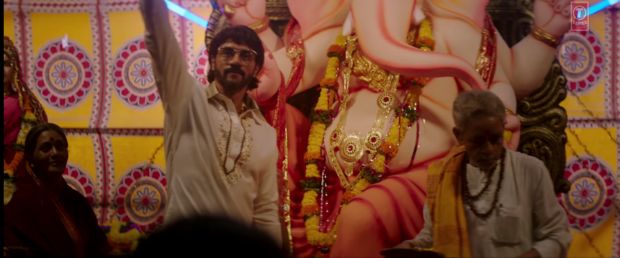 Amidst the ten-day celebration, you also get a sight of the crime happening in the city. The two-and-a-half minute song has been crooned by Wajid.
Prashant Ingole & Sajid have written the lyrics of this epic song while the music has been composed by Sajid-Wajid.
Arjun Rampal explains the idea behind the song, the actor told TOI, "Gawli had a special relationship with Lord Ganesha. Despite his public image and the way the media portrayed him, deep down he was a God-fearing man. Those 10-11 days of the Ganesha festival were important event in his life. Shooting the song was an amazing experience because I got to portray a totally different side of Gawli."
The festive track, choreographed by Kiran Giri and Santosh features Arjun who plays Arun Gawli. The song replicates the real feel of the festival as experienced in Dagdi Chawl. Although there have been songs in Bollywood dedicated to Lord Ganesha, we hope Aala Re Aala Ganesha stands out with a splash of joy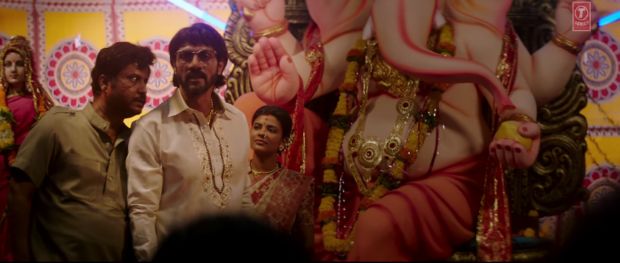 Based on a true story of gangster-turned-politician, Arun Gawli, the movie is about three friends who form a strong gang after the lockdown of textile mills in Mumbai in 1970. These are workers residing in Dagdi Chawl who join hands with the Underworld and call themselves B.R.A gang, the abbreviation of their initials – Babu, Rama and Arun.
'Daddy', which has been co-produced by Arjun Rampal and Rutvij Patel, also stars Farhan Akhtar, Aishwarya Rajesh and Nishikant Kamat in key roles. The movie is all set to release on September 8.
Watch the song 'Aala Re Aala Ganesha' right here: