The first time in Bengali television, Zee Bangla comes up with the concept of a soap that is based in and around magic.
The music has been beautifully scored by renowned music director Joy Sarkar while the Art direction is by Tanmoy Chakroborty.

Story/ Plot Wiki
Bhanumoti, the daughter of an insignificant magician learns the tricks of the trade at a very young age. Bhanu, a simple schoolgirl in her teens practises magic. Her mother is totally against it, but she cannot help her instincts in putting her talent to use by turning hatred into love and sadness into happiness for persons in trouble. It is her way of sorting out good from evil to better human lives around her in the streets of the city.
Meghraj, is also a practicing magician. Son of the super magician, Mahendra Sarkar, for him, magic is a form of art that he performs to entertain people who visits his shows. He has prerequisites of professional performance – a stage, lights, music, an audience waiting to be entertained; that builds the atmosphere for his magic shows.
As destiny has it, they meet. He is not only awed by the girl's quality to convert her magical ability to use the same form of art without any gadgets or ambience, but gets mesmerized by her cause of doing so for the good of society.
Life and romance between them is magical too, as days pass by and the story progresses.
Star Cast
Shreyoshi as Bhanumoti
Rubel (Dance Bangla Dance champion) as Meghraj
Arindom Ganguly as Mahendra Sarkar
Promo/ Teaser
https://www.youtube.com/watch?v=ElVVN8C1NpI
Show Telecast Timings
Tv Show Name :- 'Bhanumotir Khel'
Channel :- Zee Bangla
Genre: Drama
Language: Bengali
Start Date: 8 Dec 2017
Day :- Everyday
Timings :- 7:00 PM
'Bhanumotir Khel' Star Cast HD Pictures/Pics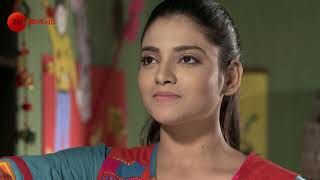 Shreyoshi
Also See: Colors Bangla New Serial "Subho Drishti" – Wiki Plot, Story, Star Cast, Characters Real Names, Promo, Show Timings, HD Images