The lingerie model-turned-nun, Sofia Hayat who recently got married to Romanian interior designer Vlad Stanescu knows how to stay in the limelight!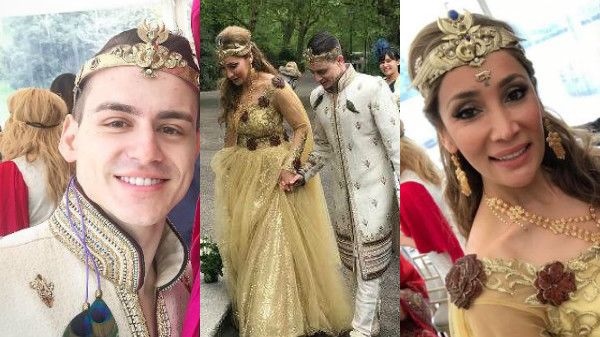 Sofia got married recently
The self proclaimed nun Sofia, who was also a part of reality show Bigg Boss 7 is highly active on Instagram and keeps posting love-making pictures with husband Vlad.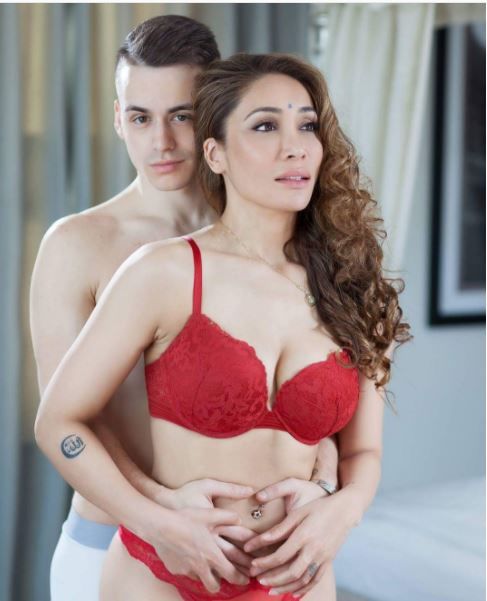 Sofia has been sharing many bold pics with husband on Instagram.
She also shares her strong views on making love, s*x, org@sm and spiritual energies.
And now, Sofia has come up with her new sensational music video titled, 'Om Shanti Om' where she's making love with husband Vlad.
Sofia shared a highlight of her video and entitled it saying "My new music video and song is out now! Om Shanti Om. Watch the full video on my You Tube channel exclusively! Please see the whole video on my You Tube so you can see the whole story of Om Ashanti Om:
Sofia Hayat,strike the headlines last year when she announced that she has converted into a nun, since then she has done many unusual thing that questioned her holy conversion, however the lady insisted that she has evolved into a quantum being and all that she does is holy & sacred!
Her latest video, is sure to thrill your spine because of its bold content and fans lashed out at the 'holy mother' on social media and even termed her video as a soft p0rn. Check out some of the angry comments below: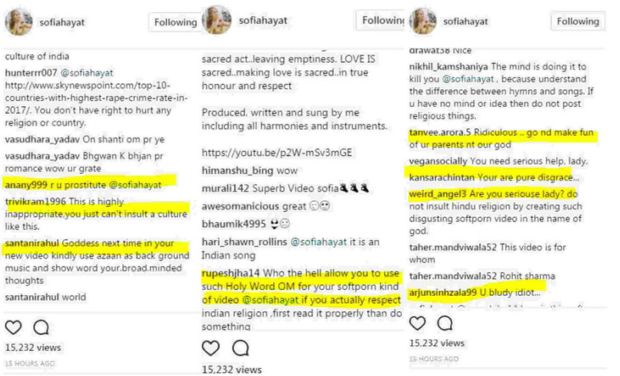 Some of the super angry comments on Sofia's new video.
Also Read : Amy Jackson & Sofia Hayat In Their Daring Avatar, Raising Temperature With Their Electrifying Pics!