"Dance Champions" – Star Plus New Reality Show
Star Plus' newest offerings, Dance Champions a show where the viewers will be in for a treat with the bestest dancing talents across India.
Remo and Terrence are back together on the small screen for Star Plus's reality show Dance Champions. While the renowned choreographers are set to judge the best dancing talents across India, Raghav Juyal is determined to entertain and engage the audiences with his killer hosting skills yet again with Champion of Dance Champions.
Plot/Synopsis wiki
The new show will feature a tough competition between best dancing talents from across India.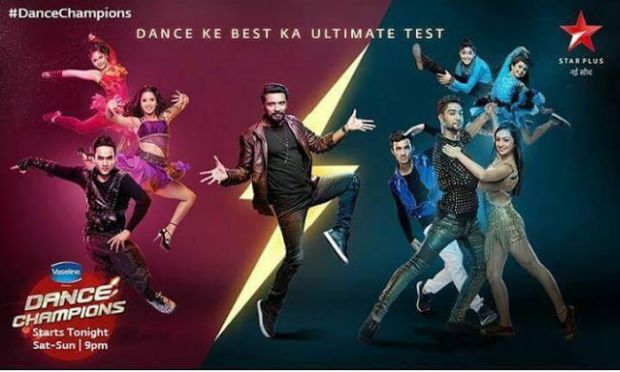 'Dance Champions' Reality Show on Star Plus Wiki Judges,Host,Promo,Timing
Host
⦁ Ridhima Pandit
⦁ Raghav Juyal
Judges | Mentors
⦁ Remo D'Souza
⦁ Terence Lewis
Trailer/Promo/Dance Videos
Timings /Telecast Detail
⦁ Show Name :- 'Dance Champions'
⦁ Season :- 1
⦁ Date :- 2017
⦁ Day :-Sat-Sun
⦁ Timing :- 09.00pm
⦁ Channel:- Star Plus
⦁ Genre :- Dancing Show
⦁ Language :- Hindi