Shankar Jai Kishan-3 in 1 SAB TV New TV Serial
Shankar Jai Kishan-3 in 1 is a new serial on SAB TV. Actor Kettan Singh is portraying all the three characters in the show.
Hoga bohot dhamaal jab pata chalega ki police officer aur doctor hai fake, yeh 3 nahi, hai sirf ek! Shankar Jai Kishan 3 In 1 starts 8th August, Mon-Fri, 10pm
Plot/ Story Wiki
The new show talks about 'Kishan', who is living three lives as Shankar, Jai and Kishan.
Kettan the only protagonist in the show will be seen as Kishan, the only child left of the three triplets in an accident. However, Kishan's widow mother who is a heart patient and handicapped doesn't know the truth. To keep his mother away from another heart attack, Kishan decide to disguise as Shankar and Jai. Kettan is essaying three different characters; a Doctor, a Policeman and a Real estate agent.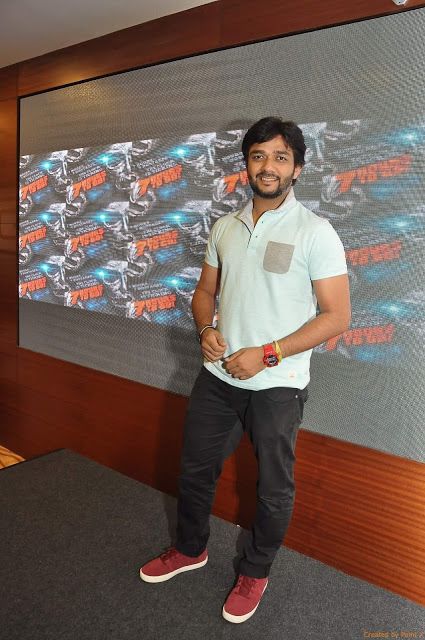 'Shankar Jai Kishan' Serial on Sab Tv – Wiki, Plot, Star Cast, Promo, Timings, Song
Kettan said, "I am fervent about Shankar Jai Kishan-3 in 1. As an actor it is a great opportunity to perform three different role in a single show. I can excel as an actor with this show. What makes it more interesting is the storyline how a child struggles to keep his mother happy. It's an hilarious show with a lot of lies in it. "
Star-Cast
⦁ Kettan Singh
Promo
https://www.youtube.com/watch?v=PrMcyJZyrMQ
Show on Sab TV Telecast Timings
⦁ TV Serial : 'Shankar Jai Kishan-3 in 1'
⦁ TV Channel : Sab Tv
⦁ Start/Launch Date : 8 August 2017
⦁ Days : Mon-Fri
⦁ Timing : 10.00pm
⦁ Repeat Telecast :Update Soon
Also See: Compiled List Of New Upcoming Hindi TV Serials & Indian Reality Shows In July, August & September 2017!