It's being heavenly- blessed feeling, if you get the chance to remarry your love!
The sweet loving couple Aniruddh Dave and Shubhi Ahuja who got married in a royal wedding in Jaipur on 26 November 2015 are recalling their marriage days.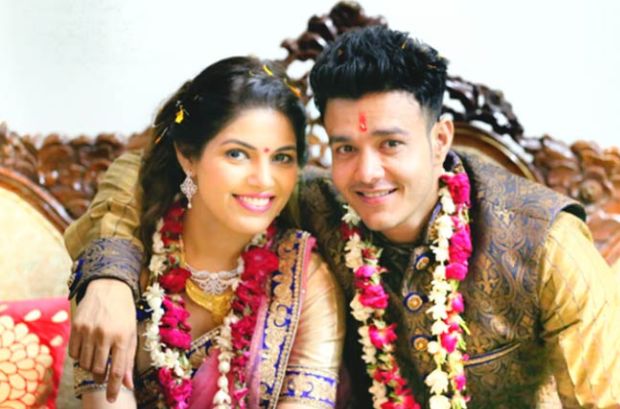 The real life jodi, who is currently seen in SAB TV's "YARO Ka Tashan" (Creative Eye), is ready to get married in reel life too. Aniruddh is playing the role of Y.A.R.O (Young Assembled Robotic Object) who is a 22 year old robot and Babloo, an aspiring actor.
The Jaipur-born-actor first met Shubhi as a co-star on the sets of "Bandhan" wherein Shubhi had denied marrying Aniruddh's character on the show. At that point of time, neither of them knew that they will be united forever in a nuptial knot of marriage.
Their parents knew each other and arranged the match and the wedding took place on 26 November 2015.
Now, in the reel life show, Sanjana (Shubhi) has finally confessed her love for YARO (Aniruddh) and has agreed to marry him.
Before the wedding takes place, the makers have planned various religious ceremonies like -haldi, sangeet and engagement ceremony for them. It will be interesting to watch a ROBOT marrying a human.