The trailer of late actor Om Puri's last project, 'Mr Kabaadi' is released and it is truly fun. The film is a satirical comedy about a 'kabaadiwaala' who turns rich all of a sudden and is dedicated to Om Puri's memory. The stomach rolling comedy is written and directed by Om Puri's first wife Seema Kapoor.
The film has been produced by Anup Jalota, Rakesh Gupta, Dinesh Gupta and Om Chhangani. It features Anu Kapoor, Vinay Pathak, Sarika, Brijendra Kala, Rajveer Singh, Kashish Vora and Meenal Kapoor in key roles.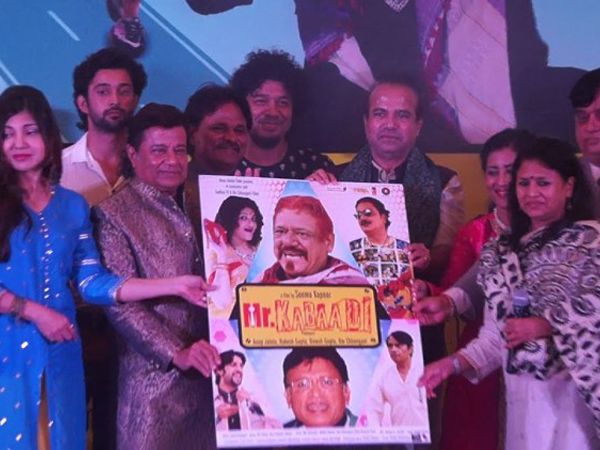 Legendary late actor Om Puri had passed away suddenly of cardiac arrest in January this year. Many of his projects were completed but were not released before he died. The last of them, 'Mr Kabaadi' is scheduled to be released on August 25.
'Mr Kabaadi' will be the last time to see Mr. Puri on silver screen and hence the film carries lot of expectations for the audience and critics.
Watch Trailer Here!
https://www.youtube.com/watch?v=nboRU8dm3wE
Also See: Radhika Apte Looks Ravishing On The Cover Page Of Verve Magazine!