Unethical medical trials has been a much talked-about issue in recent years in India. And now, a film is set to turn the spotlight on it.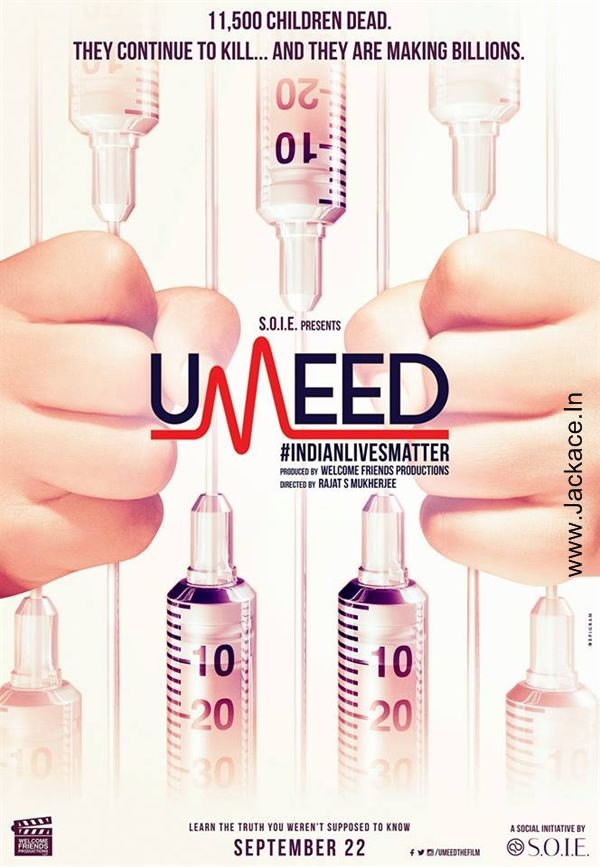 Upcoming Movie " Umeed" is inspired by true events and revolves around foreign pharmaceuticals conducting illegal and unethical drug tests on Indian children that leave them mutilated, paralysed, or even dead.

The just-launched trailer of Umeed highlights all the components of a medical thriller. A well-oiled corrupt network begins to come apart when a beauty pageant-winner founds the truth behind its altruism on a village tour, where children are the direct recipients of the deadly killer drugs. It's quite hard-hitting and has some disturbing visuals of the effects of such drugs on the children.
Though it doesn't boast a star cast – it's spearheaded by Freddy Daruwala, Harsh Chhaya, Pallavi Das and Dalip Tahil among others – this film might just stand out for original & heart-wrenching content.
Check out the trailer here:
Also See: Watch Story Of Bhoomi & His Baba In The Trailer Of Sanjay Dutt Starrer "Bhoomi"