Promo of the true story of Queen Victoria, the British Empire's longest reigning monarch before Queen Elizabeth II, and her peasant from India, Abdul Karim played by Ali Fazal and Oscar winner actress Judi Dench is here and it is breath -taking.
How the servant sent from India makes a beautiful friendship on his first meet with Queen of England and goes on to become her favorite is what this blissfull story narrates in the film.
Film is based on the book of same name by Shrabani Basu.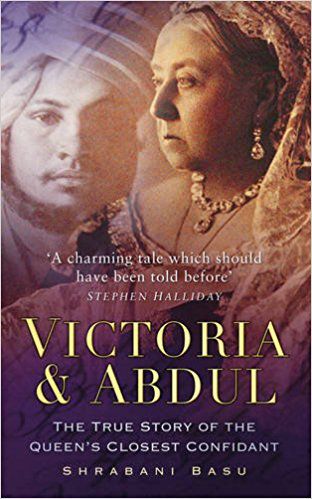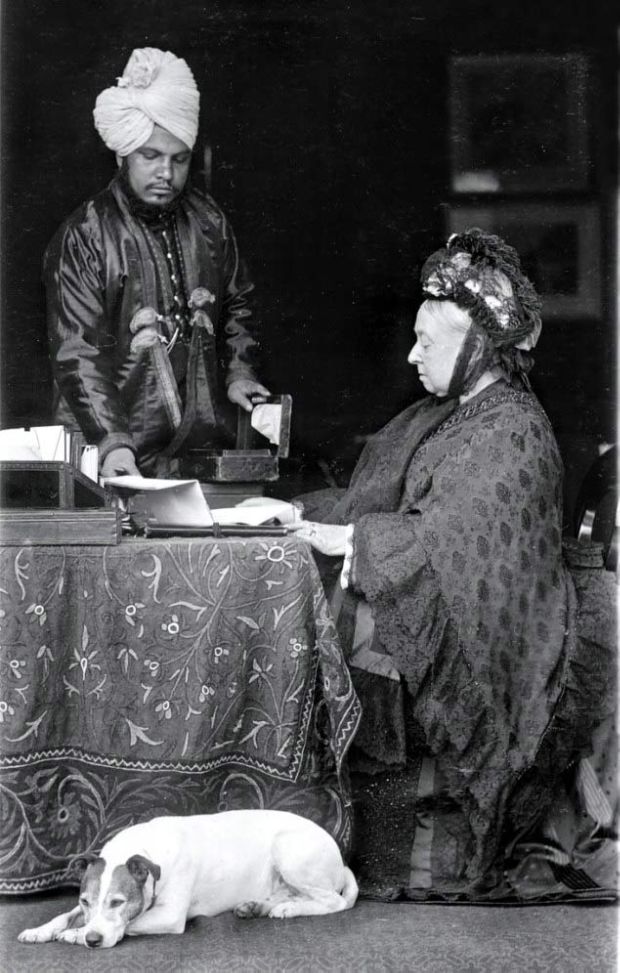 Strong bond: Queen Victoria at her desk, assisted by Abdul Karim in 1885
When Abdul Karim (Ali Fazal), a young clerk, travels from India to participate in the Queen's Golden Jubilee, he is surprised to find favor with the Queen herself. As the Queen questions the constrictions of her long-held position, the two become an unlikely and devoted alliance with a loyalty to one another that her household and inner circle all attempt to destroy. As the friendship deepens, the Queen begins to see a changing world through new eyes and happily reclaims her humanity.
Enthralled to share screen space with the famous Hollywood actress, Ali Fazal unviels that Judi wanted to come to India to promote the film as she loves the country.
"We had a lot of conversation regarding Indian films, though her perception of Bollywood was song and dance, I shared how we are much more than that. She loves our country. In fact, she was little heartbroken when she got to know that she is not coming to India; which is quite sardonic because even Victoria never visited India," Ali told media at the trailer launch of the film on Tuesday evening.
In the film, servant Abdul introduces her to mangoes and teaches her Urdu and his sober nature humbleness wins the Queen's heart.
Directed by iconic filmmaker Stephen Frears, Ali also shares his experience of working with Judi.
Ali said: "She was very welcoming from the beginning and we went out for a lunch where we broke the ice and she made me comfortable, the relationship began there."
According to the actor, he got finalised for the role at the very last moment and someone from the Bollywood industry asked him to go for it. Asked to reveal the name of the person, Ali said: "I wish I take the name some day, I owe it to that person, but I have to take permission for that!"
The trailer of the film is already rocking on Twitter and winning hearts of everyone.
Watch Trailer Here:
The film produced by BBC Films is scheduled for release on September 22, 2017.
The trailer of the film is already trending on Twitter and winning hearts of everyone.