The Hindi trailer of 'Spider-Man: Homecoming' has been released in which bollywood actor Tiger Shroff gave his voice. The actor dub his voice for Spiderman character.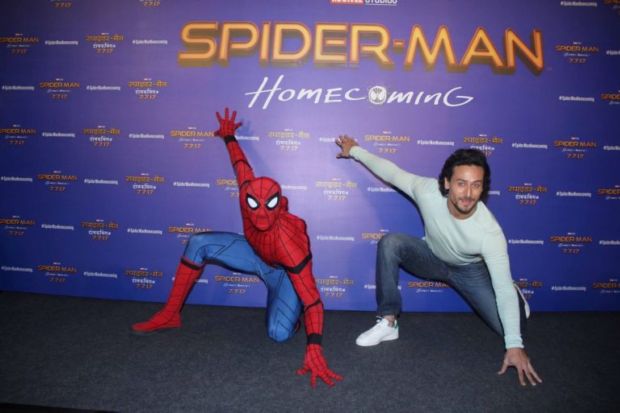 The actor, who is a huge fan of Spider-Man, expressed his elation to be a part of the famous franchise. He said, "It is like my childhood dream come true because I have been a big fan of many superheroes, especially Spider-Man. This is actually my half dream come true, I really want to be Spider-Man one day, this is one step closer."
Meanwhile, Spider-Man Homecoming had its premiere in New York City's Times Square, where the cast of the film had loads of fun with kids. In fact, for the promotions of the film, the makers shot a small video at a cafe in which Spider-man made a special visit to the customers who walked in. Even in India, the fan rage around this character from Marvel's Cinematic Universe is well-known.
The movie stars Tom Holland as teenage Spider-Man, while Michael Keaton plays the villain Vulture. Directed by Jon Watts the movie is slated to release in India on July 7 in English, Hindi, Tamil and Telugu.
Watch the trailer here: