DETAILED REVIEW OF "RAABTA"
Film: "Raabta"
Director: Dinesh Vijan
Cast: Sushant Singh Rajput, Kriti Sanon and Jim Sarbh
Rating: 3.5/5 Stars
STORYLINE OF THE MOVIE
There is something raunchy about Sushant Singh Rajput and Kriti Sanon, something seductive without really getting into the bed or talking dirty the way Ranveer Singh and Vaani Kapoor did in "Befikre", which for all practical purposes, has a sexual pun tucked away in the 'fikre'.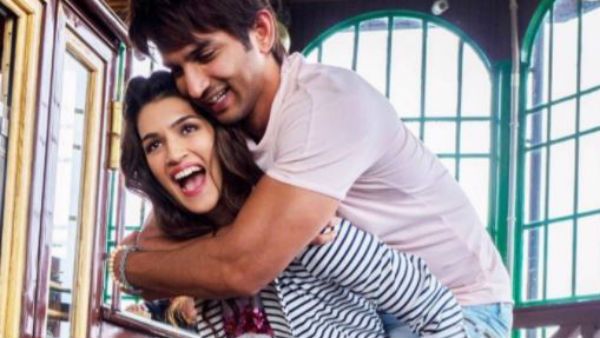 S*x is, of course, important in "Raabta". Why should it not? Two young people Shiv and Saira (do not frown at the religious divide which the film blissfully ignores) meet, flirt and love-making . This is Budapest captured in all its captivating glory by Czech cinematographer Martin Preiss who can't decide what he loves more, the lovers or the location. So, the camera decides to amalgamate the lovers' love and the exotic scenic views all in one swirling breathless scoop of sleazeless sexiness.
STAR PERFORMANCE
Sushant, the chocolate boy, played his role as eager-to-please, an early Shah Rukh Khan without a crafty charm that allows the cunning skill of being charming to show on screen without the fear of being called a showoff. Who but Sushant among the current lot of 20-going-on-30 male stars can get away with chocolaty cheesiness of a line like "Some parts of me are chocolaty".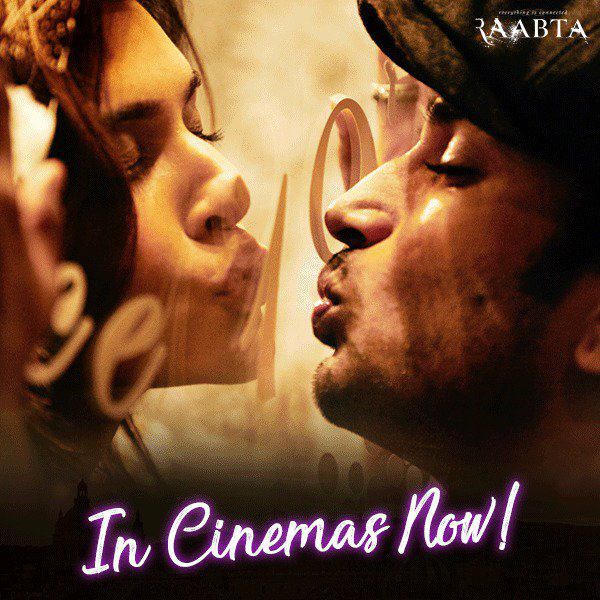 'Raabta' crackles with Sushant Singh Rajput-Kriti Sanon's Scintillating chemistry!
Okay, then.
Sushant's co-star Kriti Sanon is remarkably a freak out girl. She has a morning-fresh glowiness even in the sweatiest of situation. And it can't get any sweatier than this: Sushant's best friend Varun Sharma (the new Shakti Kapoor in town) attachs up with a plump and parodic soothsayer who looks at Kriti and grunts, "You don't get much sleep. You are haunted by nightmares"… Sanon looks right back. If she can stare down Sushant's mock-leeriness, what is a funny-looking card reader?
WATCH OR NOT?
"Raabta" is joyful to watch in the first-half when Sushant and Kriti do a "Befikre". It's when they take on the janam-janam ka saath Madhumati/Milan/Mehbooba theme that the clouds gather. And the problem is Jim Sarbh. Cast in the key role of the arrogant lover who stalks Kriti from one life into another, Sarbh who was so brilliant and threatening as the terrorist in "Neerja", delivers a baying performance.
Playing a liquor baron, he is like a mug of beer without the foam. Off-key and drooping, he speaks his lines of immense passion to Kriti as though he was reading the newspaper headlines.
If only the third angle of the purportedly tempestuous triangle had got it right. Nonetheless, the post-midpoint time-regression into the past has both Sushant and Kriti undergoing a trendy makeover. Sushant even changes his voice to woo Kriti in a previous life. Their intense conflicts in the past located in an indeterminate tribal territory, convey a primeval immediacy.
Also Read : Deepika Padukone Raises The Temperature On-Screen In 'Raabta' Title Track
The plot allows room for humour even in the most herculean of circumstances, and that's this winsome romantic comedy's USP. For example, while Kriti's Saira anguish over her past life with Sushant, he remains blissfully oblivious of their past connections, preferring recreation to reincarnation, choosing flirtation over mediation, Ummm over Om.
Also read : 7 Reasons Why We Can't Wait For Raabta To Hit Our Movie Screens
The masti element never go of the film even when the three main characters are locked in an intense afterlife discourse. Sadly, there are only three characters in the film worth talking about. Not to mention Rajkumaar Rao who appears unrecognizable as an old man who resembles Vijay Raaz.
That's okay. Mistaken identity is part of the roguish game-plan debutant director Dinesh Vijan devises to keep the theme of reincarnation from getting grim. "Raabta" is fun most of the way. If only Jim had loosened up and had as much as Sushant and Kriti.
Maybe in another life?
Also Read: Raabta Star Sushant Singh Rajput Says "Kriti Is a Special Friend Of Mine"!