FULL REVIEW OF FILM "MOM"
Directed By: Ravi Udyawar
Produced By: Boney Kapoor, Sunil Manchanda, Naresh Agarwal, Mukesh Talreja, Gautam Jain
Cast: Sridevi, Nawazuddin Siddiqui, Akshaye Khanna, Sajal Ali, Adnan Siddiqui
Duration: 2 hours 28 minutes
Rating: 3/5 Stars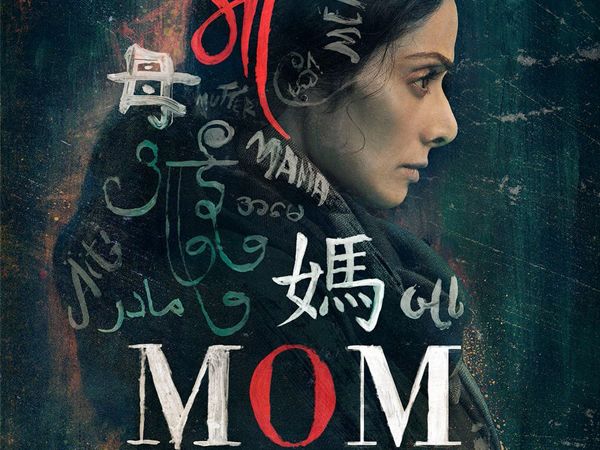 We often fail to recognize the power of a mother. She's got all qualities in her which any other relation doesn't have in them. And that's what this movie 'MOM' featuring Sridevi talks about. There's one particular dialogue where Sridevi tells Nawazuddin Siddiqui "Bhagwan har jagah nahi hota hai DK ji." to which Nawaz replied "Isliye toh usne Maa banayi hai." This dialogue vowed the show!
Story of the movie:
A story where Devki (Sridevi) plays a school teacher, who's married and has two daughters. Her elder daughter Arya (Sajal Ali) is from her husband's (Adnan Siddiqui) first wife. Arya though hasn't accepted Devki as her mother but Devki doesn't differentiate in any of her daughters. Life becomes hell when Arya decides to go for a party and gets raped. The case then goes to the court but to the family's fright, the lay fails to give justice. This is when the mother takes charge and how she takes revenge is an enthrailling watch.
Script Analysis:
The writers Ravi Udyawar, Girish Kohli and Kona Venkat Rao have seen to it that the thrill in the story remains intact and doesn't go down. The movie will keep answering all your questions just when you're thinking about them while watching it. The characters have played their parts so fantastically that you'll actually end up feeling it their way. While the entire story goes in good transition, the climax is a little disappointing. The location of the film is a little confusion to know if it's Delhi or UP. Also, you'd feel one of the supporting actors should have been given more importance towards the end. Showing him as the good man who helps the protagonist is just not that impressive.
Screenplay:
As far as the screenplay is considered, Girish Kohli could have written the first half in a better way. The first half definitely shoots up with Sridevi on screen but drops down a little with other scenes. Although the second half looks much better than the first and some crucial sequences will make you complement the film effortlessly. The way Sridevi takes her revenge is the spark of the film, it'll for sure leave you with an applaud.
Direction:
Ravi Udyawar makes a fantastic directorial debut. Bringing a sensitive issue on the big screen is not an easy task, but Ravi manages to present it well. He never goes overboard in his narration to make the film look over dramatic. Cinematography done by Anay Goswamy is out-standing. His camera angles do wonders for the film. Monisha R Baldawa's editing is good, but the first half could have been shortened.
Star Performance:
Talking about Sridevi who's done 300 films counting this one as her 300th, you'll be surprised as to how she still has the talent to bring out something new in her. Sajal Ali is excellent on screen, her character says she'll go a long way. Nawazuddin Siddiqui as the detective DK is simply phenominal, however the makers have credited him only as 'special appearance'. Adnan Siddiqui too impresses us with his performance and Akshaye Khanna is also good in his part, but his character offers nothing new. Other actors like Abhimanyu Singh, Vikas Verma and Pitobash Tripathy who've played small roles in the film, yet are good in their respective roles.
Music Of The Movie:
The gripping story steals the show and so A R Rahman's music doesn't work that much. But the background score is commendable.
Watch Or Not:
In a nutshell, 'MOM' is a must watch revenge thriller since it'll definitely make you sit back and wonder about how fantastically it's executed and performed.
Also See : Sridevi And Nawazuddin Siddiqui Starrer 'MOM' Second Trailer Is Here!