Detailed Review Of 'Indu Sarkar'
Star Cast: Kirti Kulhari, Neil Nitin Mukesh, Supriya Vinod, Anupam Kher, Tota Roy Chowdhury
Director: Madhur Bhandarkar
Producer: Bharat Shah, Madhur Bhandarkar
Music Director: Anu Malik
Rating: 3.5/5*
After a lot of suspense over its release, the Supreme Court finally cleared Indu Sarkar for release, a day before its scheduled date with the theatres. The film, that is set during the Emergency period that lasted from 1975-77, promises to be an enthralling tale of goings-on of the time.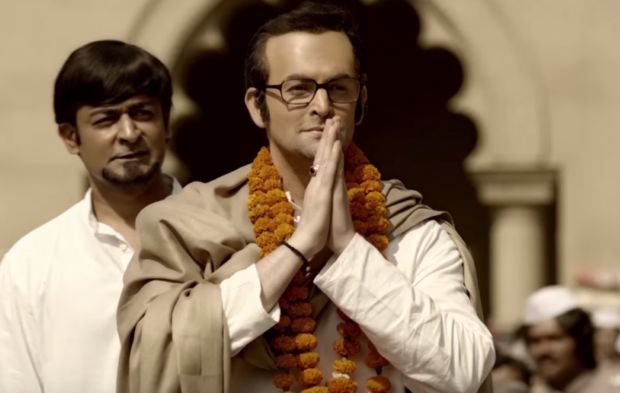 Story of the movie:
This story is about the era of Emergency, when there was a stroke in India. Indu (Kirti Kulhari) is an orphan girl who is finding peace in words, aspires to be a poet, but is discouraged from doing so, prodded instead to be a good housewife. She is married to Naveen Sarkar (Tota Roy Chowdhury), a name to count with in the ministry.
Meanwhile, the government implements Emergency. Forced sterilization, eviction and demolition of slums, curfew follow. The police check every newspaper article before getting published so that not a single word against the government covers in the newspaper or radio.
Meanwhile, Indu accidentally lands in Delhi's Turkman gate slum while it was being demolished. She rescues two children and brings them home. While searching for their parents, Indu learns that they have been killed by the police and labeled as Naxals. But Naveen, an ambitious officer loyal to a powerful minister is unwilling to give the children shelter in his home. This leads to a dispute between Indu and Naveen with Naveen asking Indu to choose between his house and the kids.
She obviously does what she has to and moves out of his house. Unassumingly she also becomes a part of the underground movement against the government, led by Nanaji (Anupam Kher). The government in question here is obviously the one that had imposed the Emergency. And while there's only a sight of the then Prime Minister (Supriya Vinod), it is her son, Chief (Neil Nitin Mukesh) who does the ordering.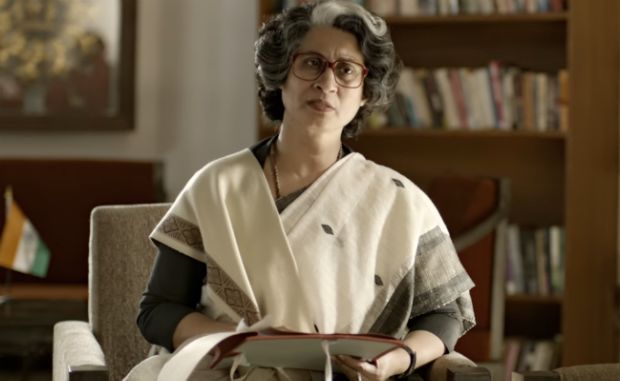 Script Analysis:
The movie presents a fairly irregular account of the 19 months of Emergency in hurried montages. Coming from Madhur Bhandarkar, who made epic films like 'Page 3′, 'Traffic Signal' and 'Chandi Bar', a more hard hitting tale was expected.
Direction:
The film's direction is very good. Cinematography, camera work, and background are superb. The film will appeal to the young generation of today who did not find Emergency as a chapter in their history books but are curious to learn about it. Also a lot of films have not been made on the topic. It's a good attempt by Madhur Bhandarkar, who is known for his wonderful style of storytelling.
The story of the film is tremendous and dialogues are excellant as well. Although the speed of showing the story is slightly slow, which can be sharpened. But in the low budget, Madhur has made a very good movie.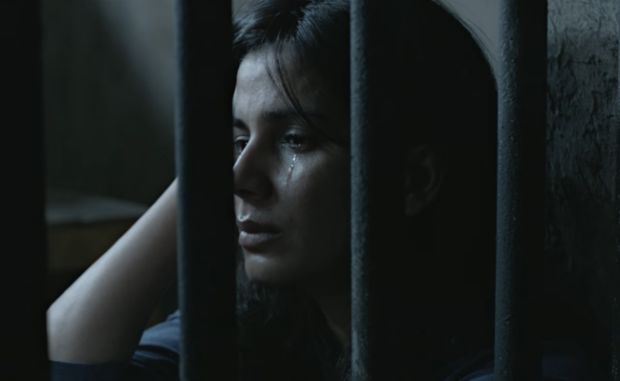 Star Cast Performance:
This is perhaps Kirti Kulhari's best performance. The actress who impressed us with her commendable acting skills in courtroom drama Pink, once again shows what she is capable of. Kirti's character Indu carries the film on her shoulders and so does the actress. More power to you girl!
Neil Nitin Mukesh as Chief does a brilliant job in his limited role. I would also like to mention his makeup artist for bringing out the amazing resemblance to Sanjay Gandhi.
Anupam Kher as Nanaji, the leader of a non-violent activist group is impressive.
Bengali film actor Tota Roy Chowdhury, who has movies like Chokher Bali to his credit, delivers a good realistic portrayal of his on- screen character Naveen Sarkar.
Music Direction:
The background score is great. I loved the song 'Yeh Awaaz Hai' sung by Monali Thakur.
Watch Or Not:
However, Indu Sarkar is at its best when it focuses on its protagonist's emotional struggles and confusions, leaving the politics behind. A nicely narrated story of how common people's lives were impacted during an emergency. Could watch it would once.
Also See: Check Out The Captivating Trailer Of Madhur Bhandarkar's "Indu Sarkar"!