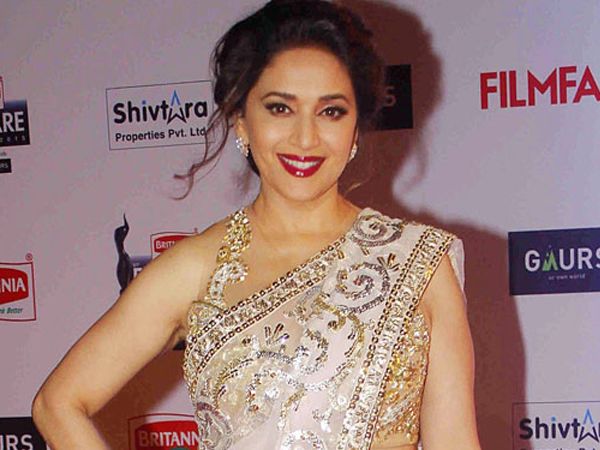 Bollywood's dancing Diva actress Madhuri Dixit is all set to mark her esteem presence in the world of music. Yes, the Dhak Dhak girl will be releasing her first-ever English language album titled 'The Film Star'. Madhuri who has always confessed that music is her life, will be starting her music career with "Tu hai mera" — a single dedicated to all her loving fans .
Madhuri said, "Music has been a part of my being from the very beginning. I was pretty clear that I wanted to kickstart this new chapter of my career with a sense of celebration and gratitude for my fans who have offered their unrelenting support and all their love no matter what.So what better way to embark on this journey than by celebrating their appreciation."
The new track is a perfect fusion of classical Indian folk music with western pop lyrics and beats, bringing together the East and the West.
"We were able to create something that really speaks to your soul. Our hope is that the audience will appreciate all the hard work our team has put into this new project and that it moves them as much as it has affected us," Madhuri added.
Last year Madhuri and her husband Shriram Nene had caught up with Sat Bisla, founder of global artist discovery and development firm A&R Worldwide, in Beverly Hills, Los Angeles. Here they had decided to create an amazing multilingual soundtrack. The album is set to release sometime early next year.
On the professional front, Madhuri has also turned a producer and will be backing a Marathi film. Actress Priyanka Chopra is also executive producing a comedy series about Madhuri's life for US network ABC.