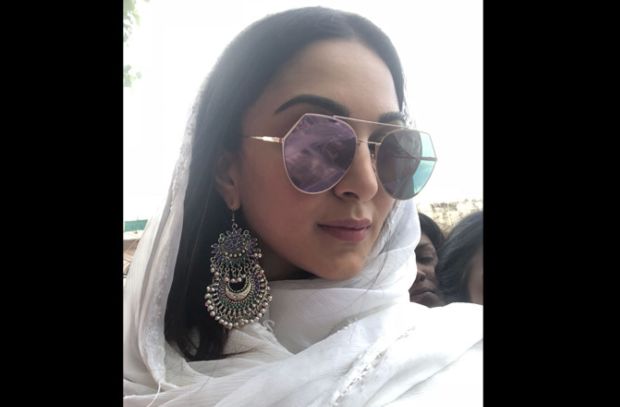 Talking about her experience, Kiara said, "Every time I travel I look forward to exploring the culture and heritage of the place I'm visiting. Over the last year Hyderabad has become second home and every time I had come to the city to shoot, I never really got the time to venture out and discover the beautiful city. This time, fortunately, I had a day off and took my team to do some sightseeing. I finally made a trip to the gorgeous Charminar, where I also shopped a little bit, I also visited the Salar Jung Museum and had dinner at my favourite Chutneys, which my stylist introduced me to."
Kiara, who became a big name in Tollywood after the huge success for her debut film – Bharat Ane Nenu, donned a lovely summery ensemble. She covered her head with a dupatta and wore stylish shades to avoid getting noticed. Kiara wandered on the streets of Hyderabad like a localite. The actress not only bought roadside artificial jewellery but also devoured few roadside delicacies including ice-cream.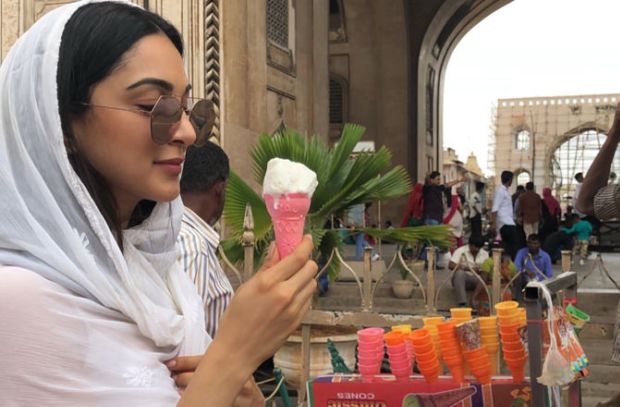 Given that Kiara's popularity is on the rise, we'd say enjoy the anonymity while it lasts.