Here's good news for all those who have been waiting to get updates on Sagarika Ghatge and Zaheer Khan's impending wedding. In an interview, the actress reveals that while they haven't decided on a date yet, it will be a winter wedding for the duo.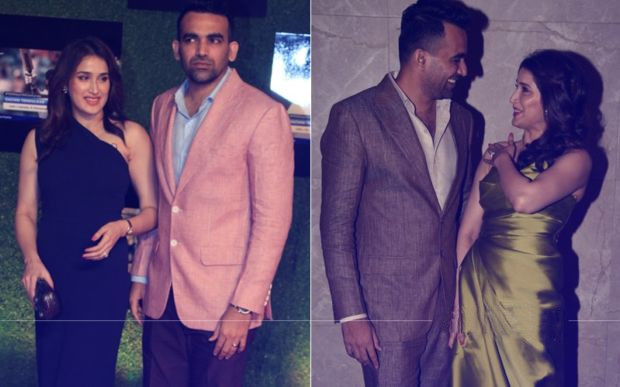 Sagarika Ghatge and Zaheer Khan are all set to have a big fat winter wedding later this year. The lovey-dovey couple, who were dating for sometime made it official by getting engaged this April. Soon after fans began speculating about the couple's wedding date.
Now in an interview with a leading daily, Sagarika dropped further hints about the much-awaited wedding. And when asked about the D-day she said, "It could be towards the year end or a little earlier. We have shortlisted a few days but are yet to zero in on the D-day."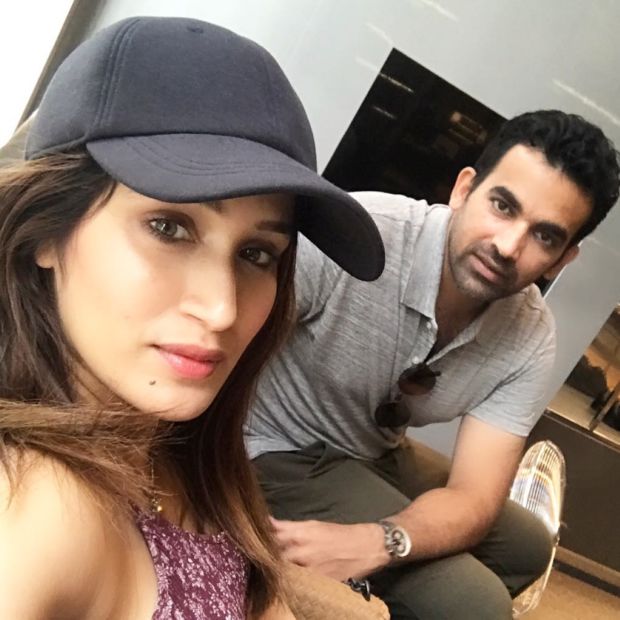 One look at Sagarika and Zaheer's Instagram accounts and we know that they have been travelling a lot in the recent months. Talking about hopping from one place to another she said, "I have always enjoyed travelling and now it's even better because the most important person in your life is with you. Zaheer has travelled a lot too, but only to cricket venues. Now he's exploring the other side of the world apart from cricket. Zaheer is so easy to be around and so grounded despite achieving so much. I have so much respect for him."
Even though Sagarika is looking forward to her wedding, she is clear that this won't be the end to her filmy career. She stated, "I'm just looking at doing some good work. Big or small, the medium doesn't matter. I did a Marathi film (Premachi Goshta, 2013) because it helped me to groom myself as an actor. I'm guessing priorities will change after marriage but Zaheer is supportive of my decision knowing I love being on the sets."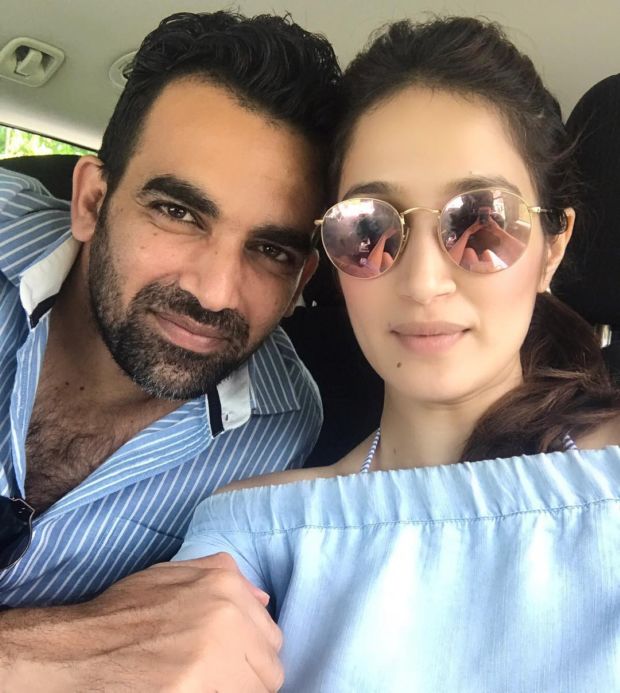 For those who don't remember, Zaheer and Sagarika tried hiding their relationship but the media got every bit of the happenings. They dated for about two years after which the ace cricketer striked the question. "It was a surprise for me too as it came right in the middle of the IPL season. We wanted to get away from the city as we had two days off in between matches. So he flew me to Goa for a day and that's how the engagement happened," Sagarika stated.
Sagarika and Zaheer seem to be in a happy with each other. Let's hope they announce the wedding date soon.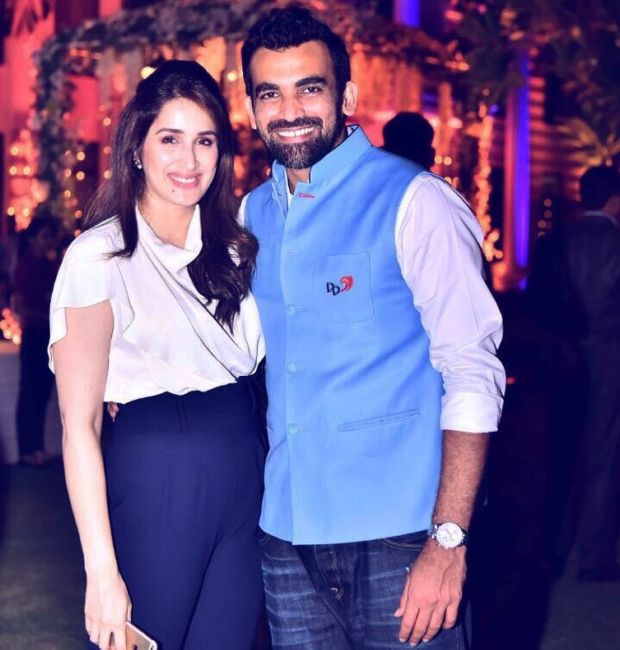 Happy Lovebirds Zaheer & Sagarika!