Since the time Priyanka Chopra is back from the West, she is damm choked with hearing scripts and signing films. Here's an update on her second film for the year. An official announcement may soon be made regarding the same.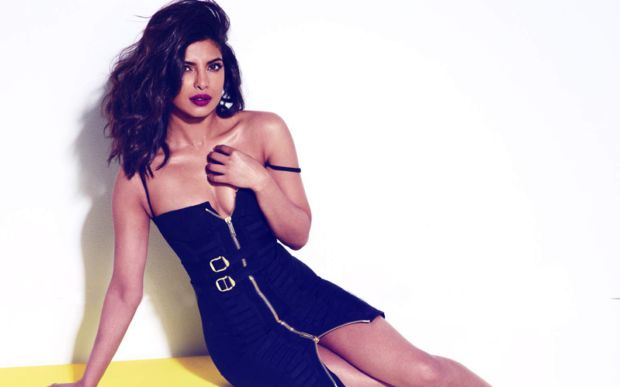 A few days back, Priyanka Chopra will be finalised for the lead role in Sanjay Leela Bhansali's Gustakhiyan.
And now there is strong headline that the Baywatch girl has signed another Bollywood film. The multi-tasking priyanka ,who flew down to Mumbai 2 days back, has been busy with meetings at her office round the clock to plan her year ahead.
Among all the scripts which she has been hearing, Priyanka has mostly zeroed in for one. The film will be directed by Pink director, Anirudhha Roy Chowdhury.
Also Read: Priyanka Chopra Exclusive Interview Finally Reveals Who According To Her Is A Perfect Marriage Material!
If sources are to be believed, the film will mostly be based on feminism again, just like Anirudhha's last film, Pink. We also hear that 4 Bollywood actors have been shortlisted, out of which one will star opposite Priyanka Chopra.
The project will be produced by Wadhawan Productions, headed by Ajay Kapoor, who recently left T-Series.
Talking about her film with Sanjay Leela Bhansali, the details of the project are not known but according to reports the film is based on the real-life romance of literary giants, Sahir Ludhianvi and Amrita Pritam. The buzz is that none other than Shah Rukh Khan will play Sahir Ludhianvi.
Past few years, Priyanka Chopra has been keeping herself busy in the West. Priyanka hit the bull's eye with Quantico, which has just been picked up for a third season. Priyanka's turn as the smart ,high society vamp in Dwayne Johnson-Zac Efron starrer Baywatch was well received, even though the film failed at the box-office.
Coming back to her film with the Pink director, Priyanka Chopra and Annirudha Roy Chowdhury remained unavailable for comment.
Also Read : Priyanka Chopra At BUILD Series Event To Promote Baywatch