David Hasselhoff finally revealed his little secret desire to Priyanka Chopra while she was shooting for Hollywood movie, Baywatch. Here's what he told PeeCee…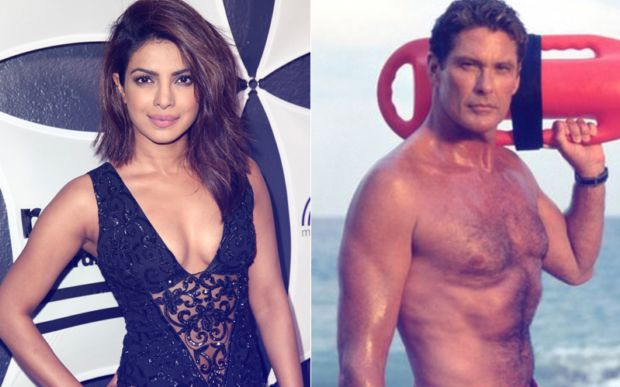 Priyanka Chopra, who recently featured in Hollywood film Baywatch alongside Zac Efron and Dwayne Johnson aka The Rock, is always in limelight for Bollywood buffs.
Baywatch Handsome hunk, David Hasselhoff, who also had a cameo in the film, expressed his little desire to work in Bollywood to Priyanka Chopra. Hasselhoff, famously known as The Hoff, played the main lead Mitch Buchannon in the renowned TV series Baywatch. He produced Baywatch from the 1990s until 2001 when the series ended with Baywatch Hawaii. He also set a Great Guinness World Record as the most watched man on TV.
A few days back, while chatting with fans during a live AOL Build interview, Priyanka disclosed about Hasselhoff's desire, "I wasn't on set the day David filmed his cameo so he called me and said he was sad about it because he was really looking forward to meeting me. He told me he loves Indian movies and he would love to be a part of one. My brain immediately started to plan…just imagine the Hoff in an Indian movie. I'd watch it!"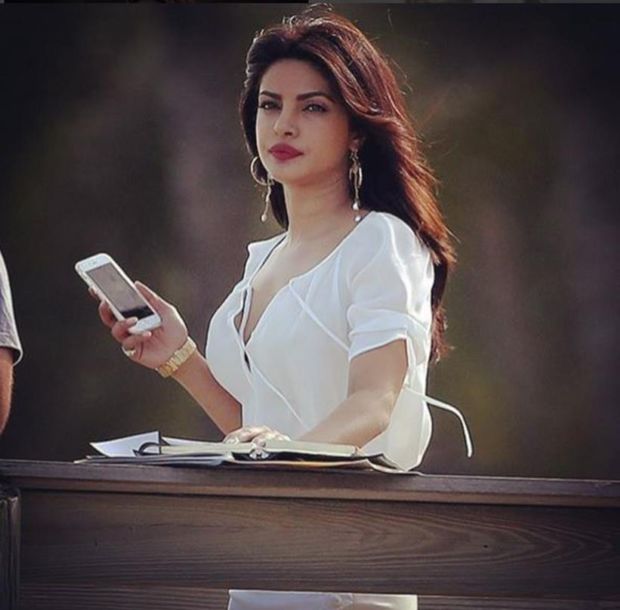 Priyanka Chopra as Victoria Leeds In Baywatch.
Not just this, Priyanka also explained her applauds for portraying a negative character of Victoria Leeds in Baywatch, "I felt like this was my first English language film– I'm an Indian girl, would I be able to translate that? Is the world ready for a girl who looks like this to be a mainstream villain in a mainstream global movie?"
Also Read : Priyanka Chopra At 'Baywatch' Photocall In Berlin
Furthermore, Priyanka proclaimed, "I used to get a little worried about that, but I've seen so much love and acceptance from at least both parts that I've played [Baywatch and Quantico] and they've both been very mainstream, so it's been a very conscious decision on my end to play parts which break stereotypes of what someone like me should play."
Priyanka is currently in Mumbai to channelize her upcoming Bollywood projects and brand endorsements. Recent reports says that ,Priyanka might star in a film to be directed by Pink director, Anirudhha Roy Chowdhury. The film is set to be based on a female-centric issue just like Pink. Priyanka has already signed Sanjay Leela Bhansali's Gustakhiyan.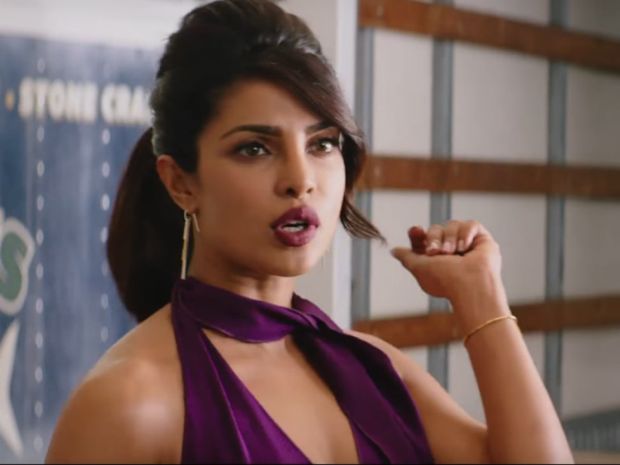 Baywatch Movie Still Featuring Priyanka Chopra.
All the best PeeCee and David for their career in future!
Also Read : 4 Men Shortlisted For Priyanka Chopra's New "PINK" Project!