Here's yet another golden feather in her cap. Priyanka Chopra has left behind the likes of Vin Diesel, Dwayne Johnson and bagged the No. 1 spot on The Hollywood Reporter's Inaugural Top Actors Chart…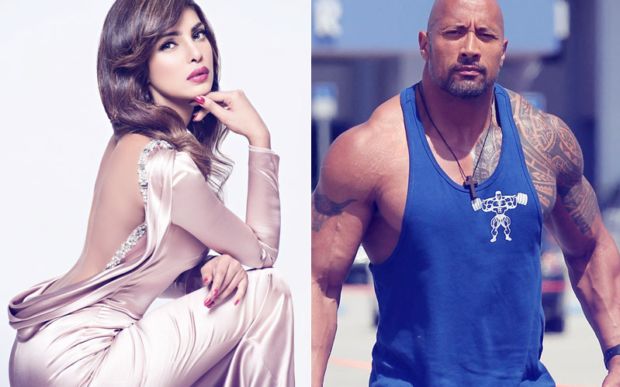 Last week, Priyanka Chopra secured spot 2 on The Hollywood Reporter's Inaugural Top Actors chart and now, our very own talented PeeCee has replaced co-star Dwayne Johnson and bagged No. 1 position on the list.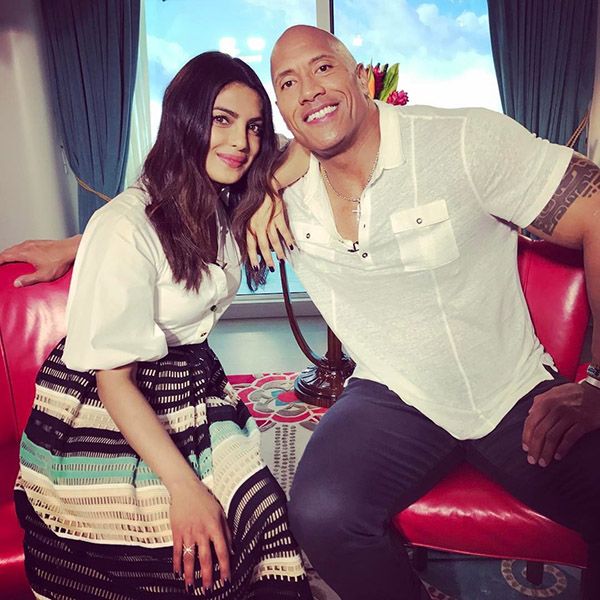 Priyanka Chopra And Dwayne Johnson During Baywatch Promotions
The Top Actors chart is a ranking of the most popular actors on Facebook, Instagram, Twitter, YouTube and Google Plus, with global data provided by social media analytics company MVPindex. The chart's methodology involves mixture of social engagement on the platforms along with weekly additions of followers/subscribers. The latest tracking week ended on June 6.
Priyanka quickly rose from no.2 to no. 1 on the chart, gaining in numerous multiple metrics, including 98 percent in Twitter mentions in the tracking week. Vin Diesel and fellow Baywatch star Zac Efron rank at Nos. 5 and 9, respectively.
Priyanka Chopra's standing at the top position comes after a 20 percent bump in all conversation-related metrics (such as comments on Instagram and Facebook, plus handle mentions on Twitter).
Also Read : Priyanka Chopra At 'Baywatch' Photocall In Berlin
Priyanka is currently in Prague for both work and pleasure and has been teasing us with her scintillating pictures. Priyanka was all touristy when she visited the Charles Bridge, and posed in a breezy baby blue dress and a white overcoat.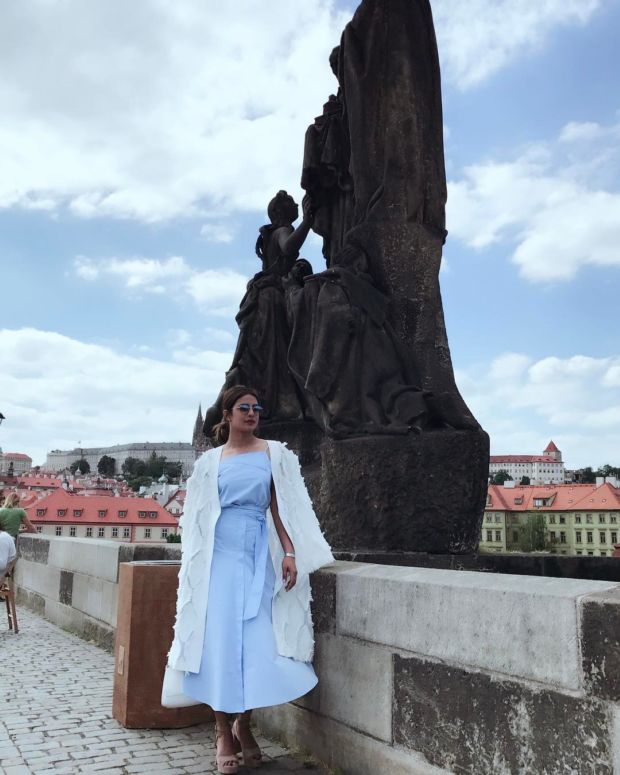 And she also posed elegantly like a diva sitting by the side of Vltava river.