If you think that all star wives sit smugly at home and live a lavish life on the money earned by their superstar husbands, then think again. From Shah Rukh Khan's wife to Akshay Kumar and Aamir Khan's wife, almost every other star wife in Bollywood owns her own business and earns oodles of money. They have their separate identities. Here, we list down the top ten film star wives who run their own business.
10. GAURI KHAN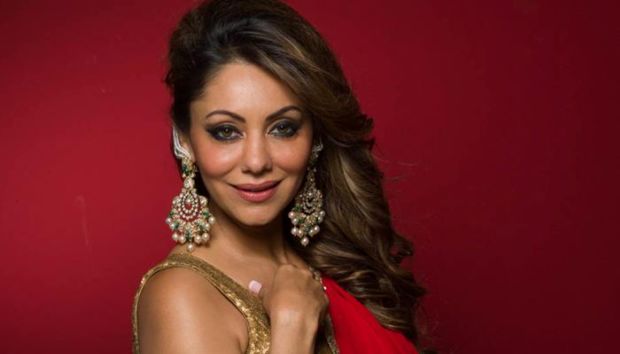 Married to the biggest superstar of the world, Shah Rukh Khan, Gauri Khan is often referred as the first lady of Bollywood. She is one of the most popular star wives in the tinsel town. But if you think that her identity ends at being SRK's wife, then think again. The beautiful and independent lady has carved out a separate identity for herself over the years. Yes, she is the wife of King Khan. But she is much beyond that.
Gauri has many business ventures to take care of. In initial years of her marriage, she was not inclined towards business as such, but soon she developed a keen interest in the moviemaking business, fashion and interior designing. First she ventured into movie production and produced films like 'Main Hoon Na' (2004), 'Om Shanti Om' (2007), 'My Name Is Khan' (2010), 'Ra.One' (2011), 'Chennai Express' (2013), 'Happy New Year' (2014) and 'Dilwale' (2015). Apart from being the co-producer of all these successful Hindi movies, she also is a co-owner of the 'Red Chillies Entertainment' and the 'Kolkata Knight Riders' with her husband. Soon, she thought of diversifying her business and joined hands with Suzanne Roshan for Suzanne's designer furniture ventures. Not just that, the Lady Shri Ram College graduate is also the Brand Ambassador of D'décor. Besides all that, she is also a well-known interior designer and has designed homes of many Bollywood celebrities, including Ranbir Kapoor and Karan Johar. I think now it makes clear that Gauri Khan is not just the wife of Shah Rukh Khan.
Gauri was born on 8th October 1970 in Delhi to Punjabi parents Savita and Colonel Ramesh Chandra Chibber. She first met Shah Rukh in 1984 in college and soon both fell in love. The couple got hitched on 25 October 1991 before SRK became the King of Bollywood. The couple has three 3 children.